Eli Yarkoni
Product Designer
GlucoMe's
Mobile app
Personal diabetes manegement
Overview
GlucoMe is a digital diabetes care platform that simplifies the way patients, caregivers and medical professionals manage diabetes.
The problem
Blood sugar testing is a crucial part of diabetes care, A diabetes patient self-tests his glucose blood level in order to manage his condition and prevent complications.

The solution
A blood glucose monitor (BGM) wirelessly collects and transmits data to the patient's smartphone via unique patented audio connectivity (no Bluetooth pairing or Wi-Fi).
The mobile app automatically saves and analyzes all information, providing the patient reports and charts about his medical state.
All data is accessible at any time, in the patients phone and in the diabetes clinic eliminating the need for paperwork or manual recording.
The medical team can remotely monitor the patient and adjust treatment which can reduce physical visits.
My role
As the product designer, I took part in all phases of the product life cycle, from mapping out the problem to delivering final designs. I worked closely with the CEO and the development team.

Patient journey
This journey shows how a user experience the product, based on their motivations and goals.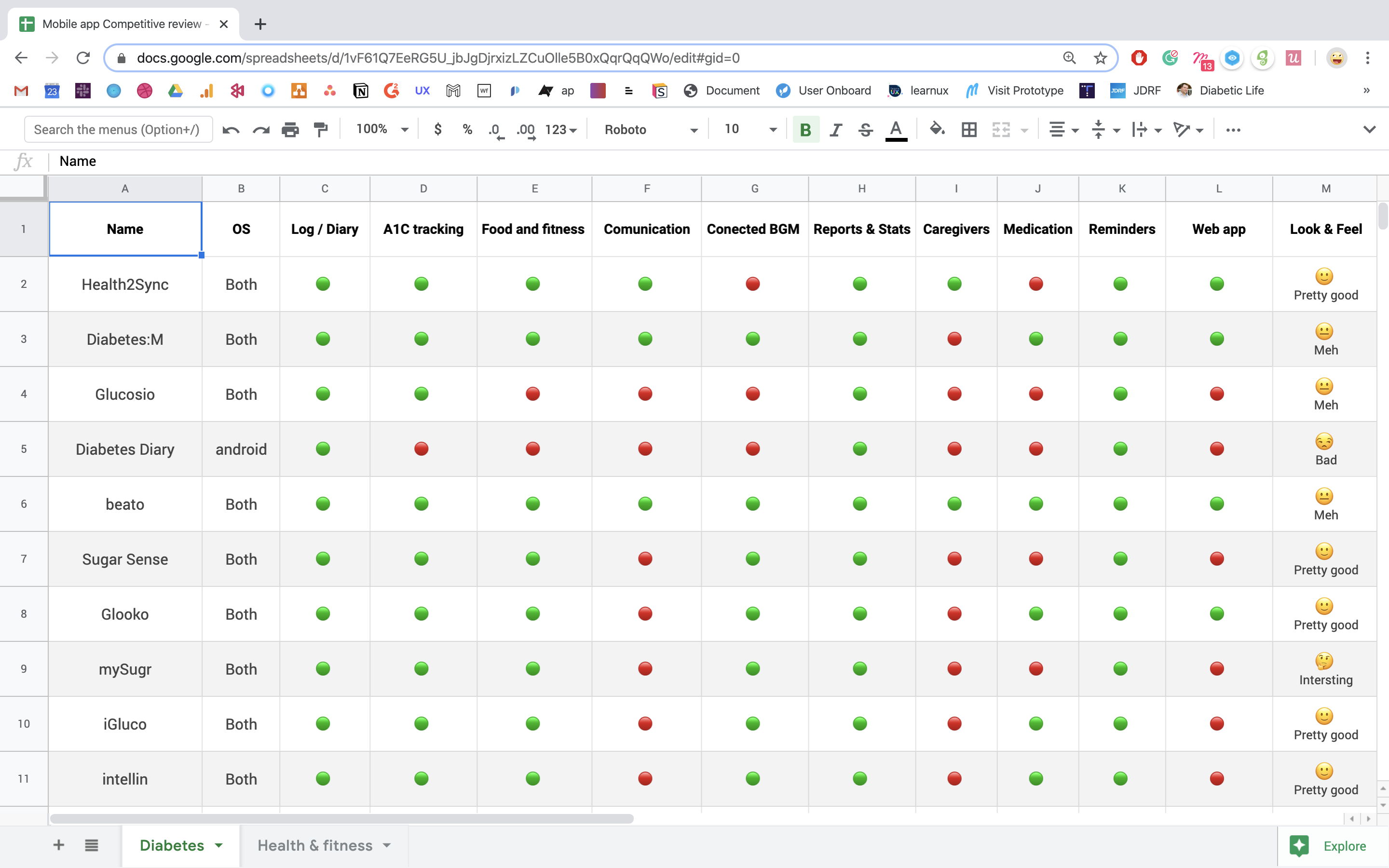 Competitive analysis
I explored diabetes management and health-fitness apps to learn more about the user's needs and to expand my perspective in the field.
Wireflows
I delivered this to document the process of a user working through a common task in the product and then to share it with my team.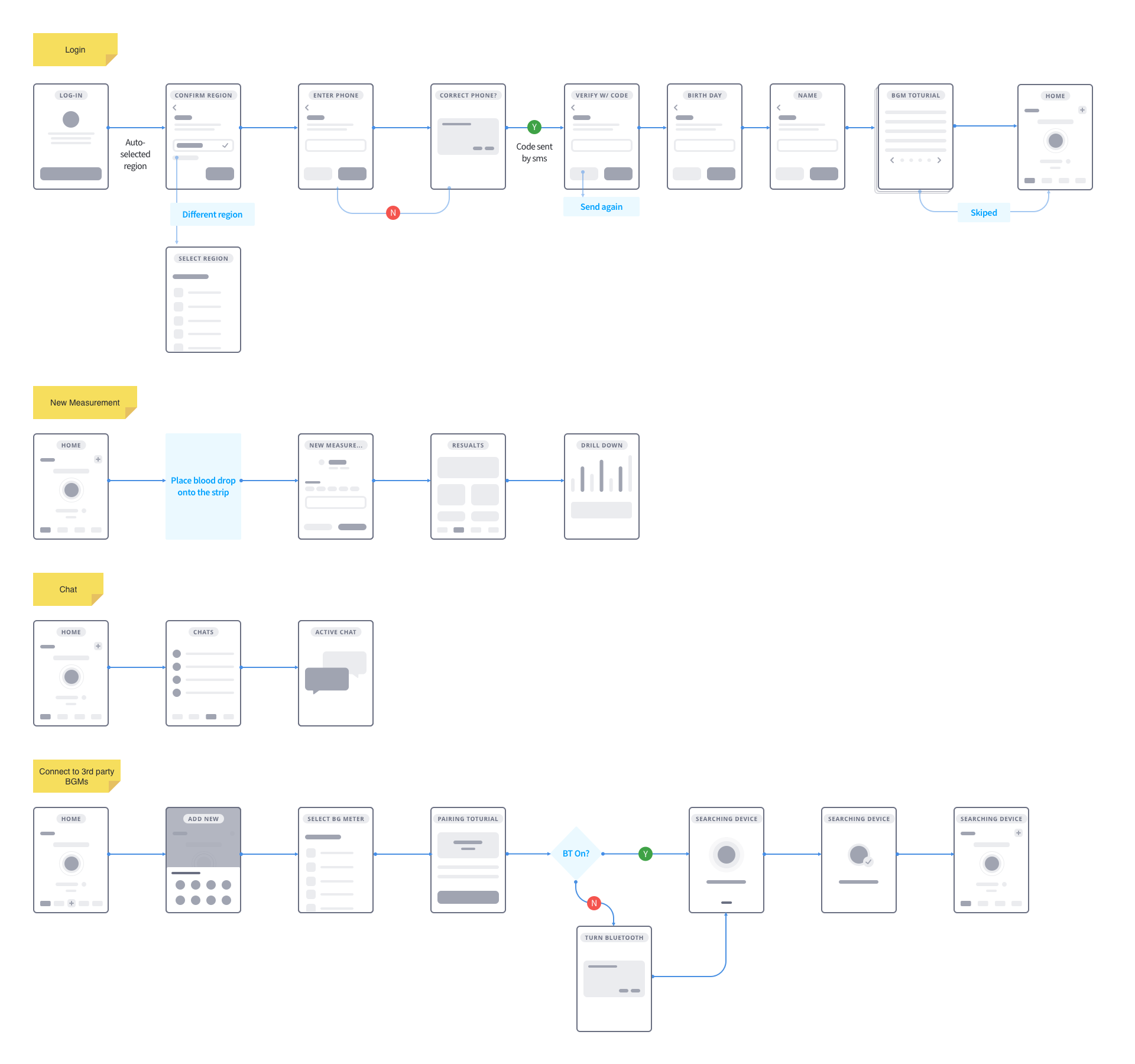 Personas
To get a deep understanding of the challenges that the diabetes patients are coping with I've searched online for real-life stories.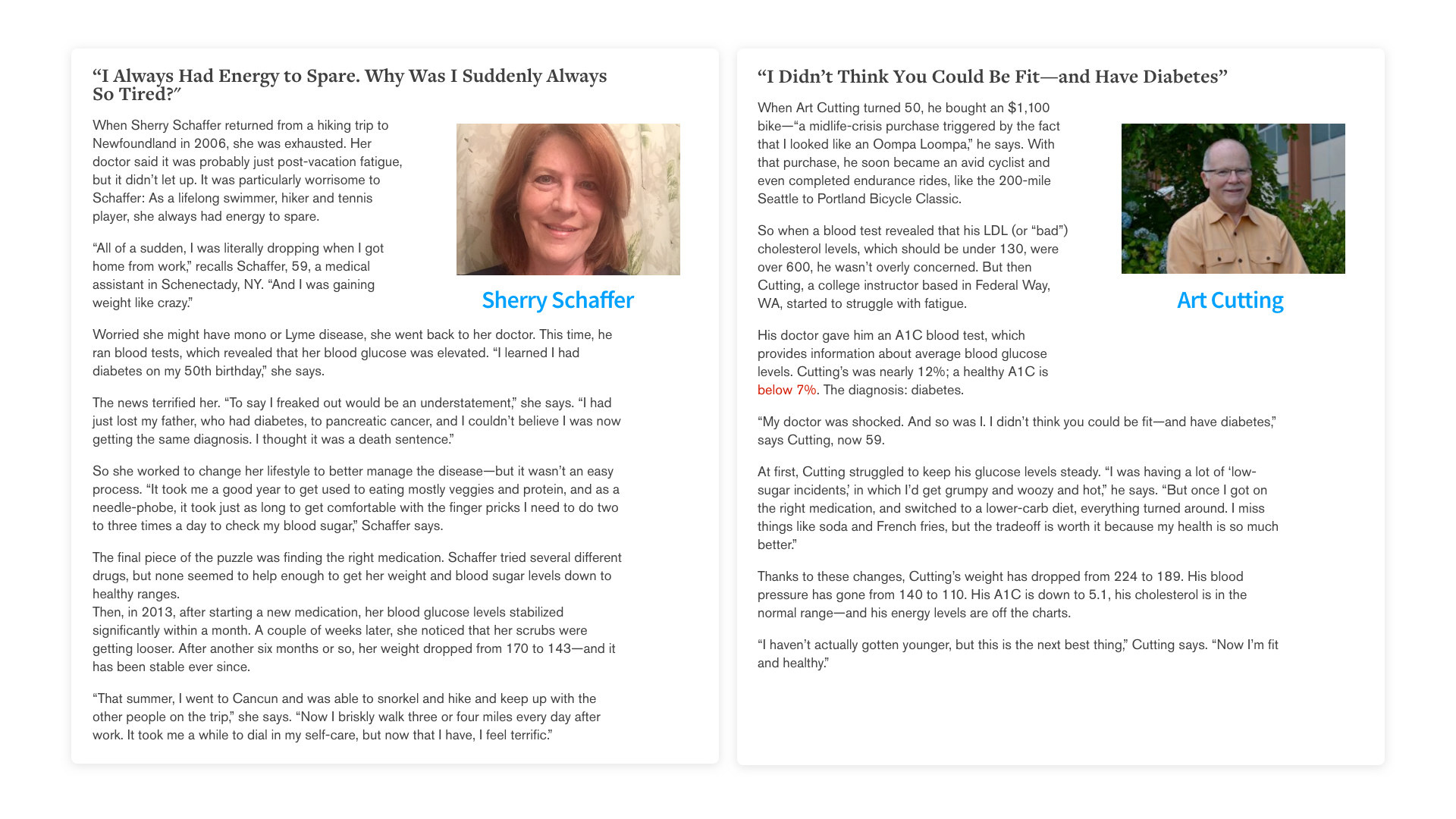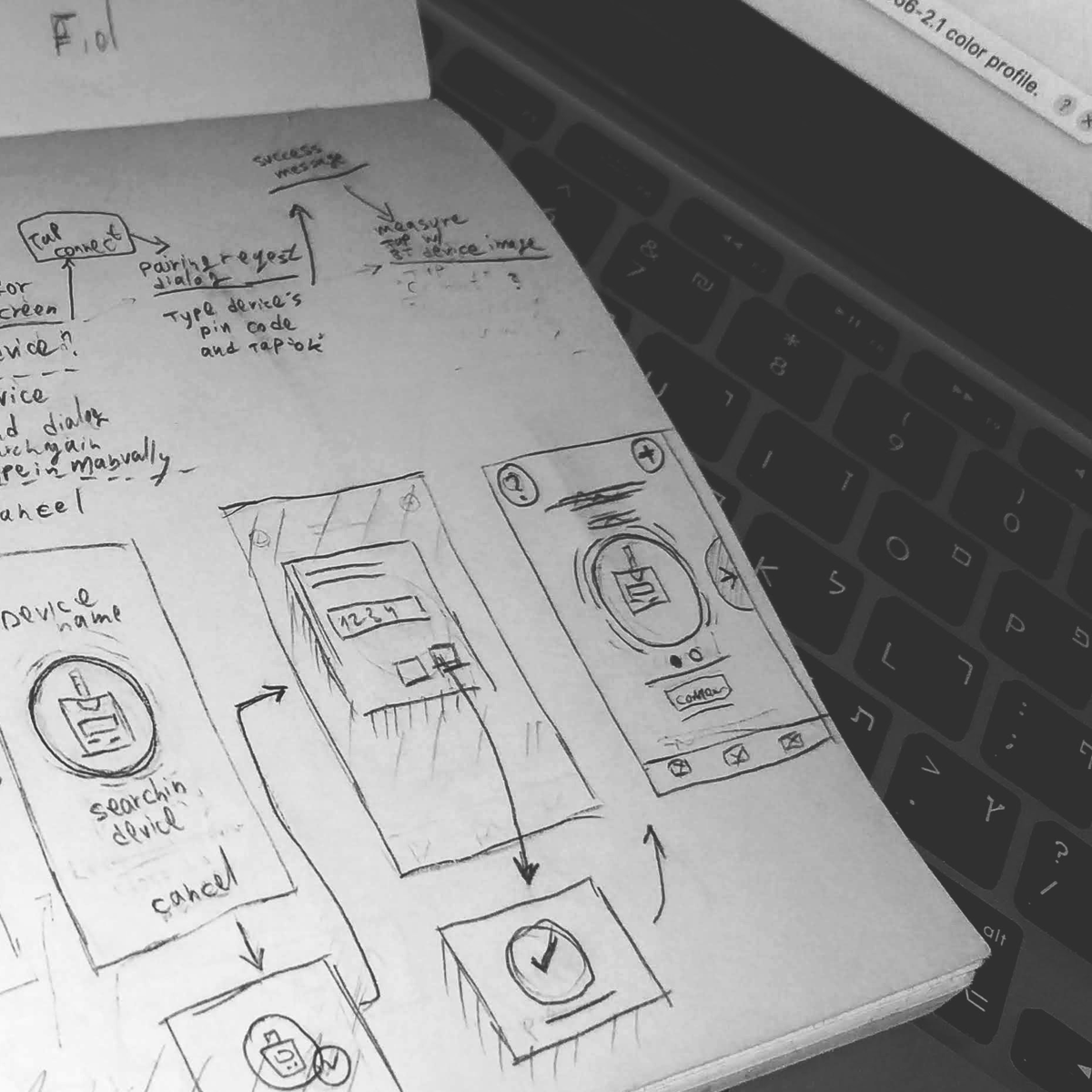 Sketches
I usually start the design process with low fidelity wireframes. This is the way I iterate through many design options quickly.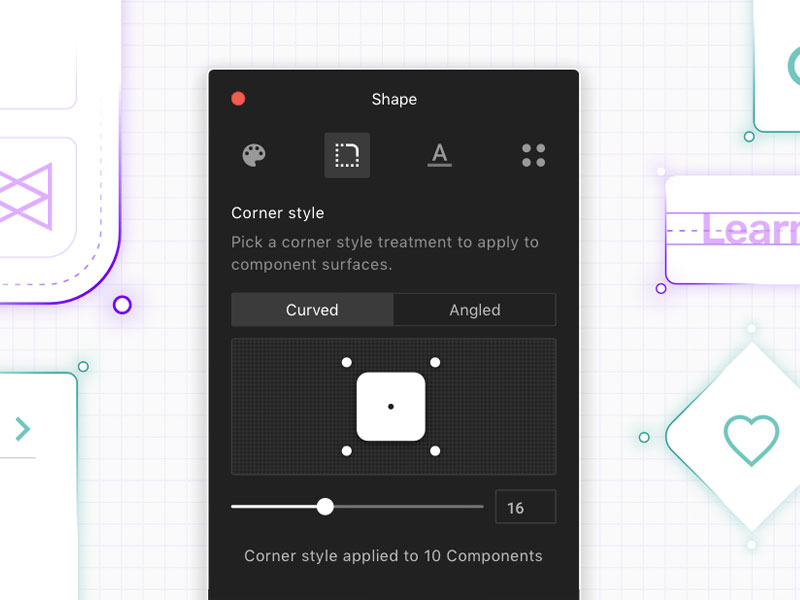 UI Design
I used the Material Design Editor for building a design system.