Eli Yarkoni
Product Designer
Avodapo
A tool for Job hunt management
Mission Statement
Focus on helping people achieve self-fulfilment In our age, a person spends most of his time at work. We believe that a happy human-being is a person who wakes up in the morning with a smile, thinking "I am going to do something today that I am happy with". Both mental and physical health are influenced from a person's day-to-day occupation.

The Problem
Finding a job nowadays requires management and self resources. Managing the hunt is quite a challenge without the proper tool.
My role
Working in a team with a Product Manager, Front-End and Back-End Developers I was responsible for the product design.
Research
A competitive analysis helped me to identify the competitors and evaluate their strategies, strengths, and weaknesses.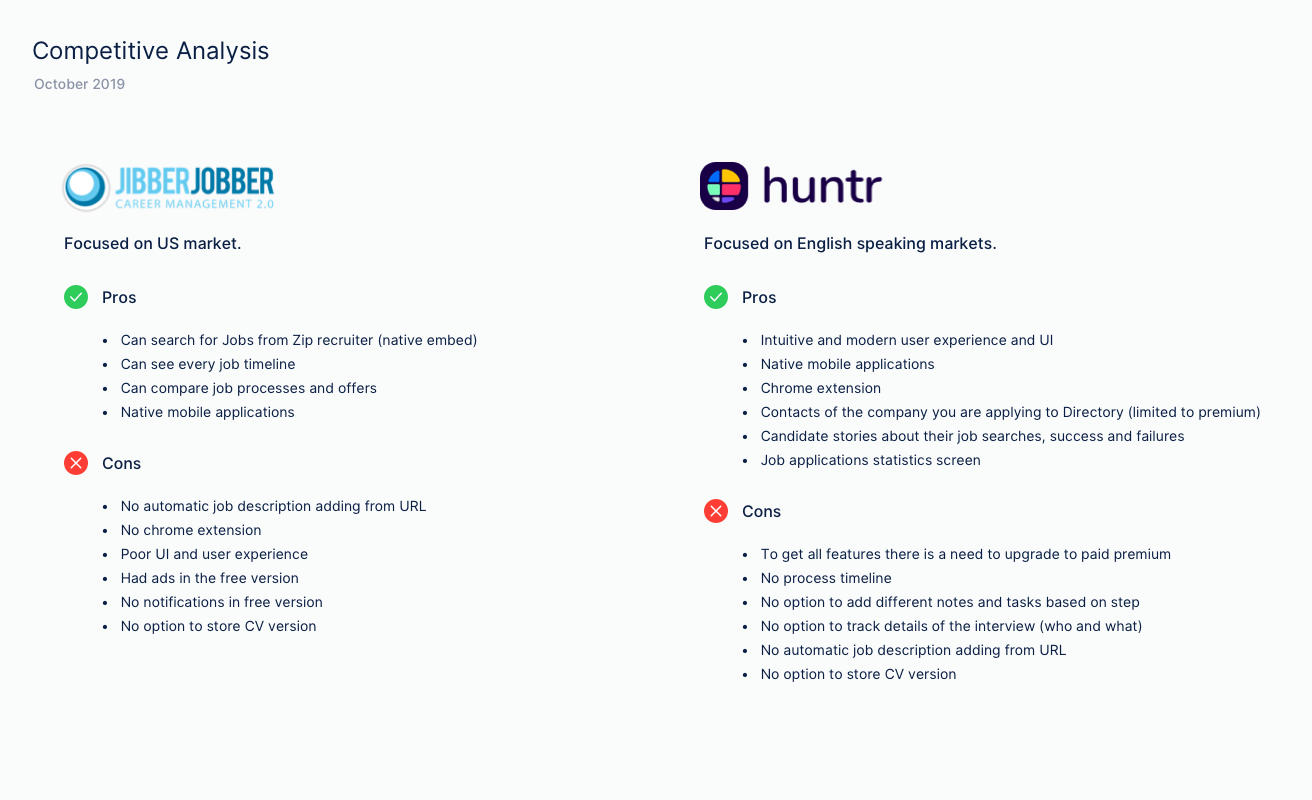 To learn how job seekers manage their job hunt, We conducted a survey to understand more about the experience of 51 participants.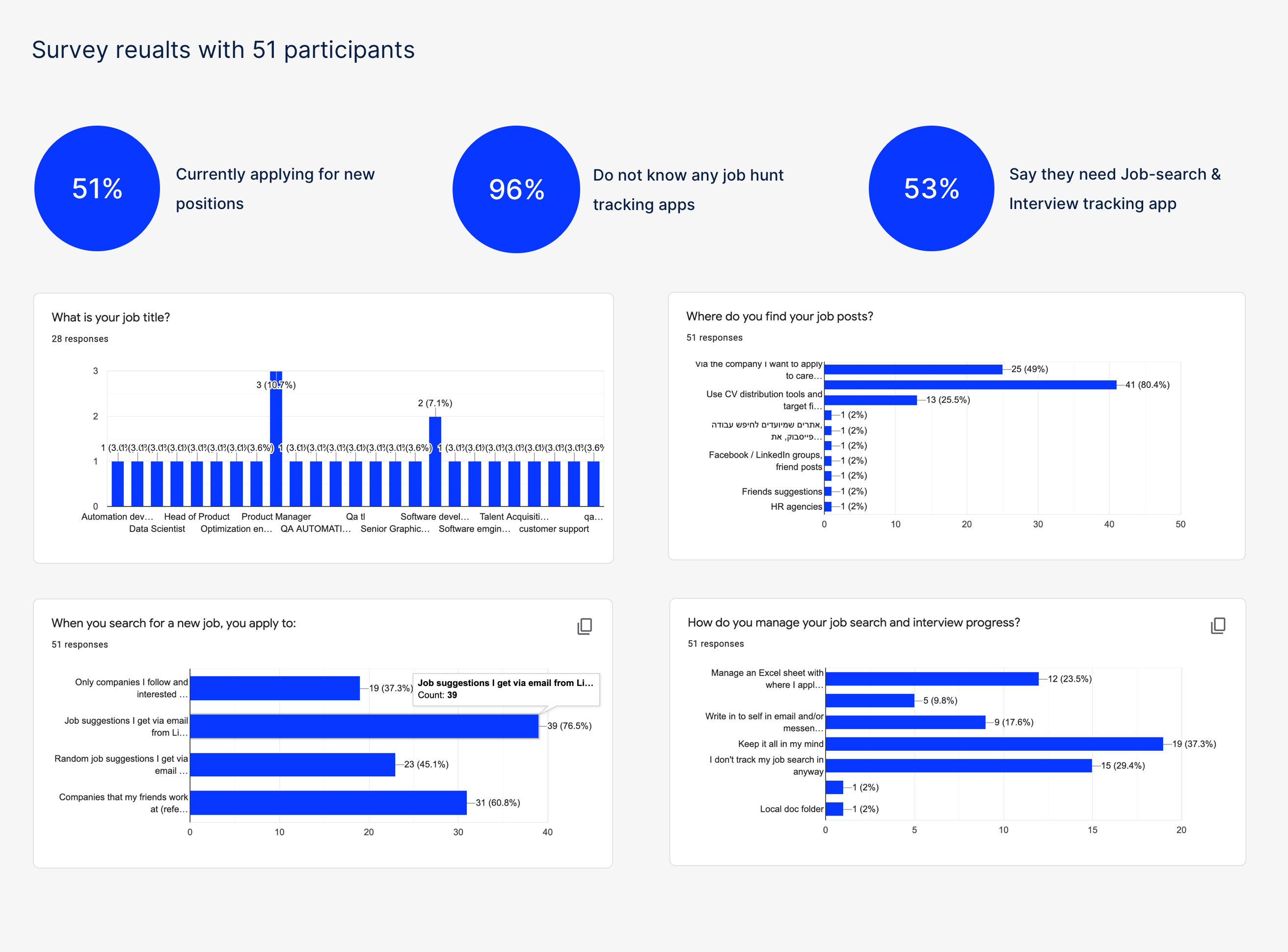 Design Process
With the collected data from the competitive analysis and the survey, I started working on the design phase.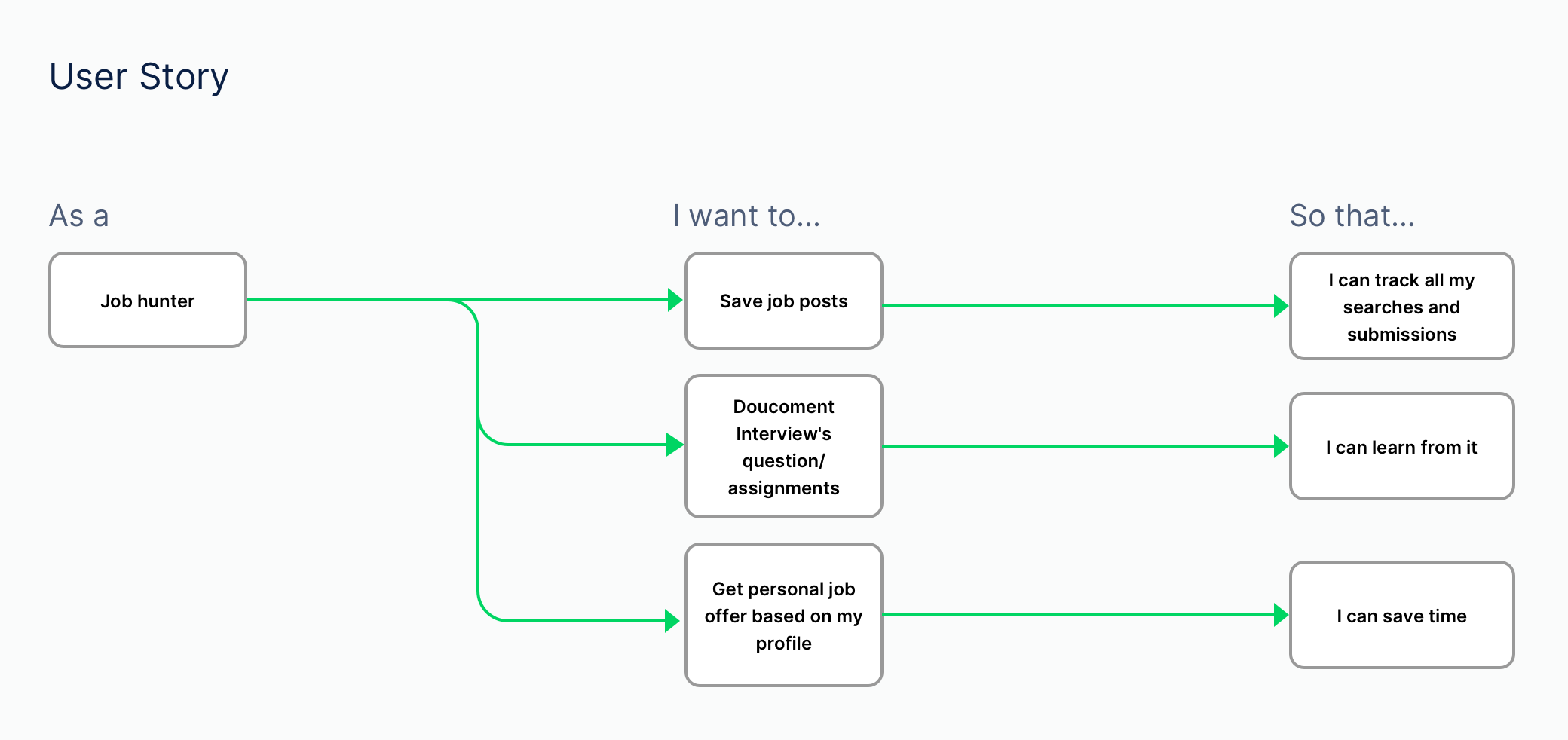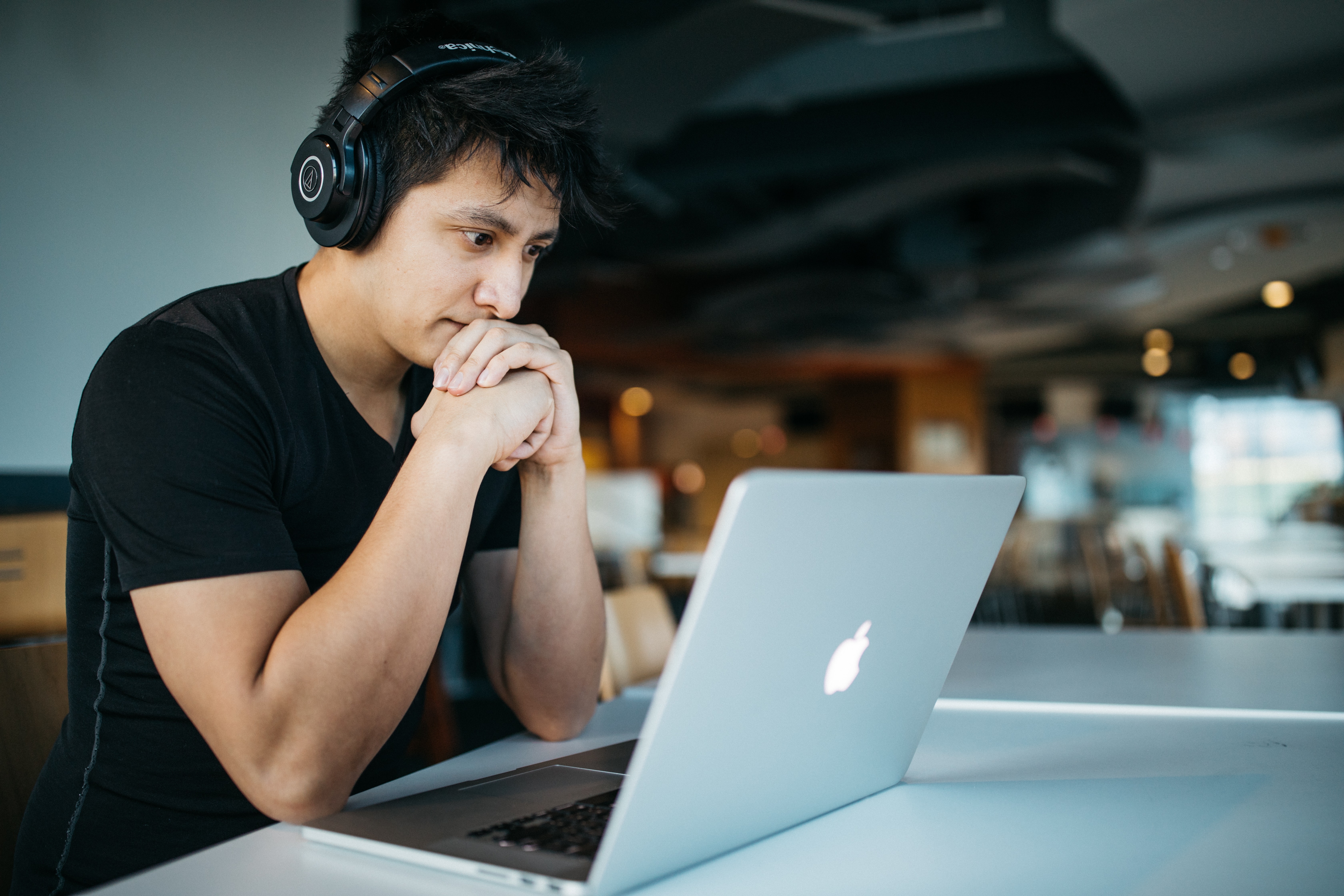 Use Case
Steve a 25-year-old Full Stack developer is looking for a job, Steve is searching for FED (Front End Developer) team lead positions and Senior backend positions.

Steve uses Glassdoor to search for jobs, he copies the links of jobs he finds relevant to the app and gets a breakdown of all the relevant data, like company logo job title, description.

Steve updates the version of CV he submitted with the date when it was submitted and wherein the process he is currently at.

After being called for an interview, Steve updates his status and add notes regarding questions and/or assignments he was given by the interviewer.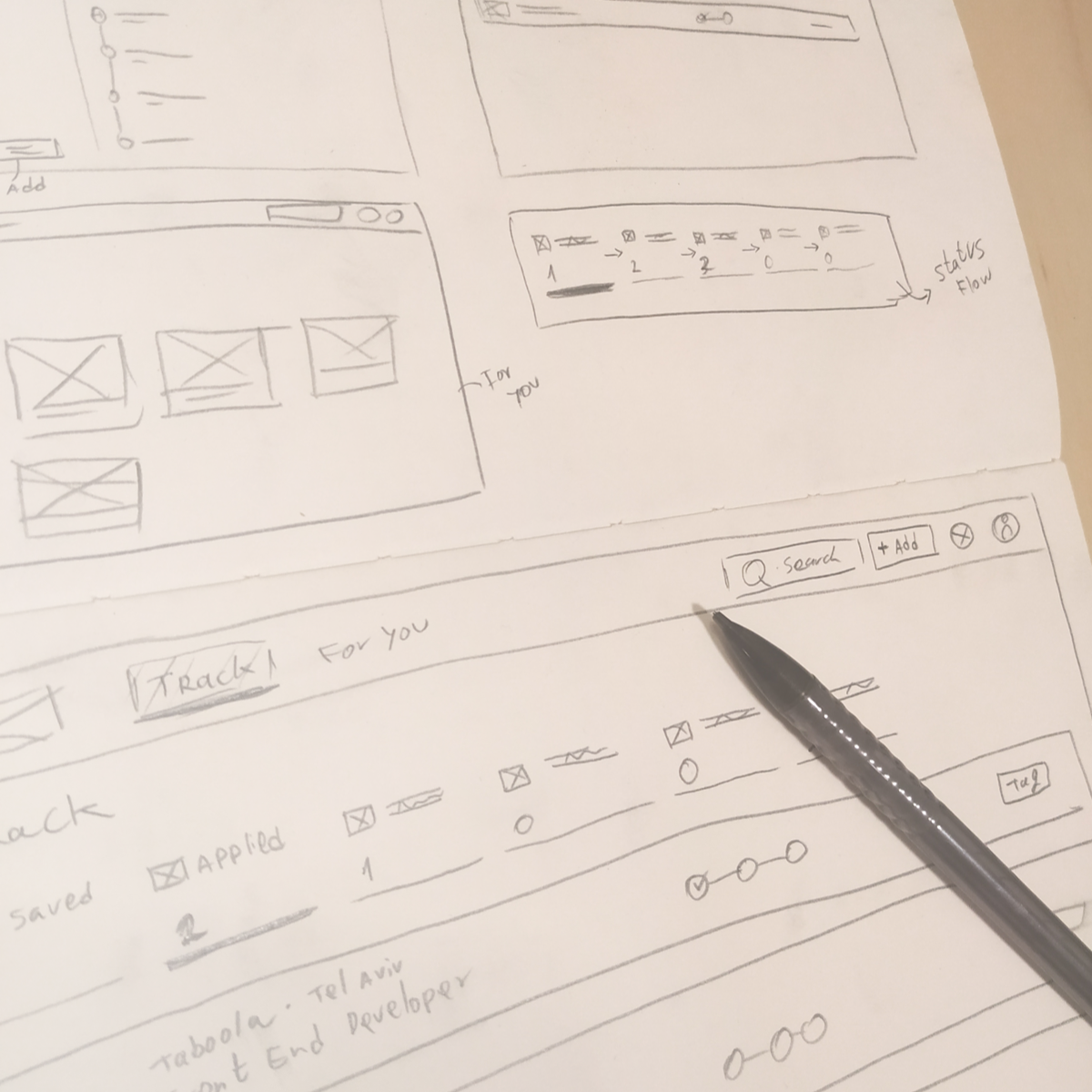 Sketches
I usually start developing my ideas and explore concepts with low fidelity sketches on a paper.
Wireflows
To document the flow of the app I created these wireflows for testing purposes and quick share idea with my team.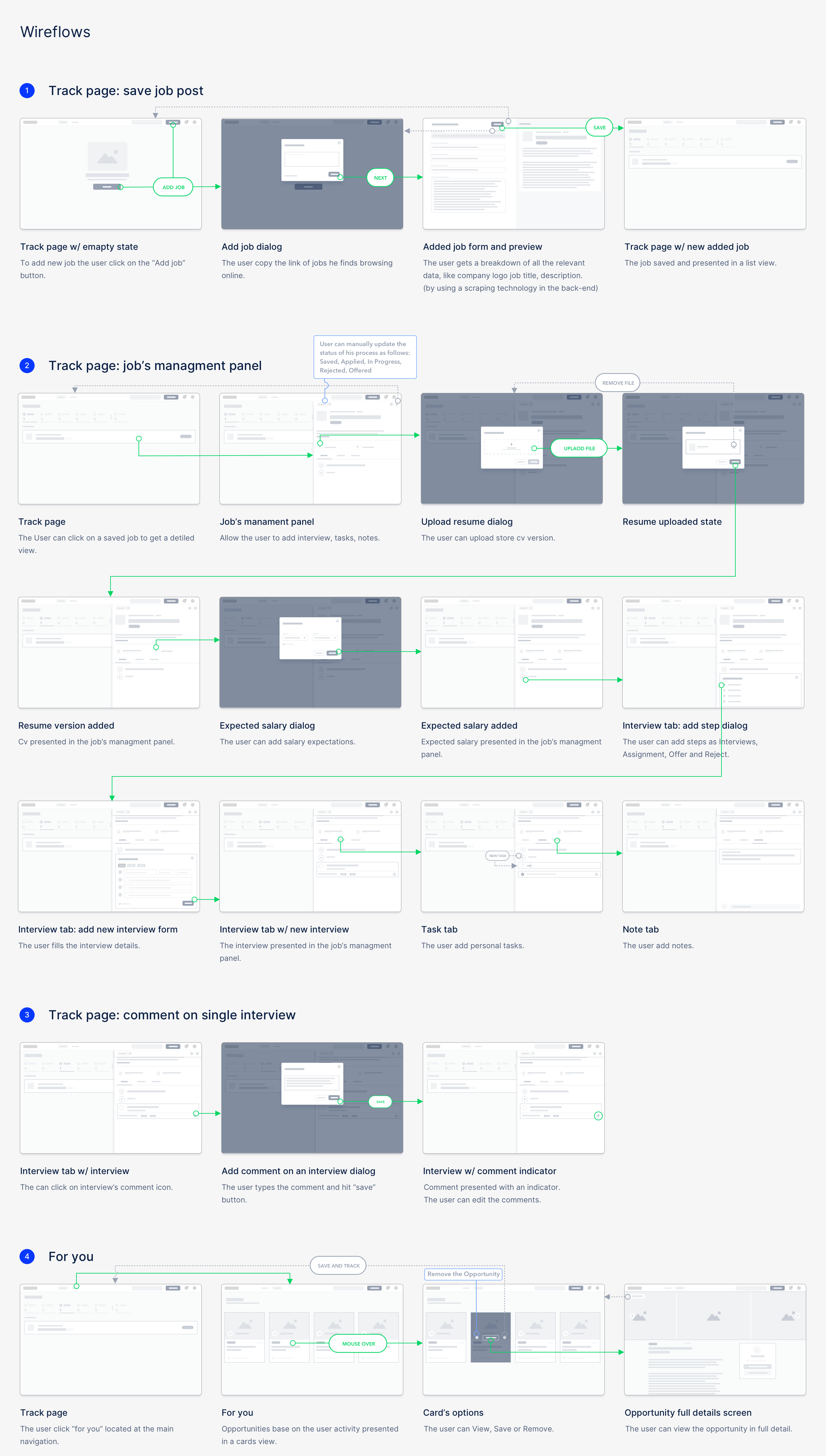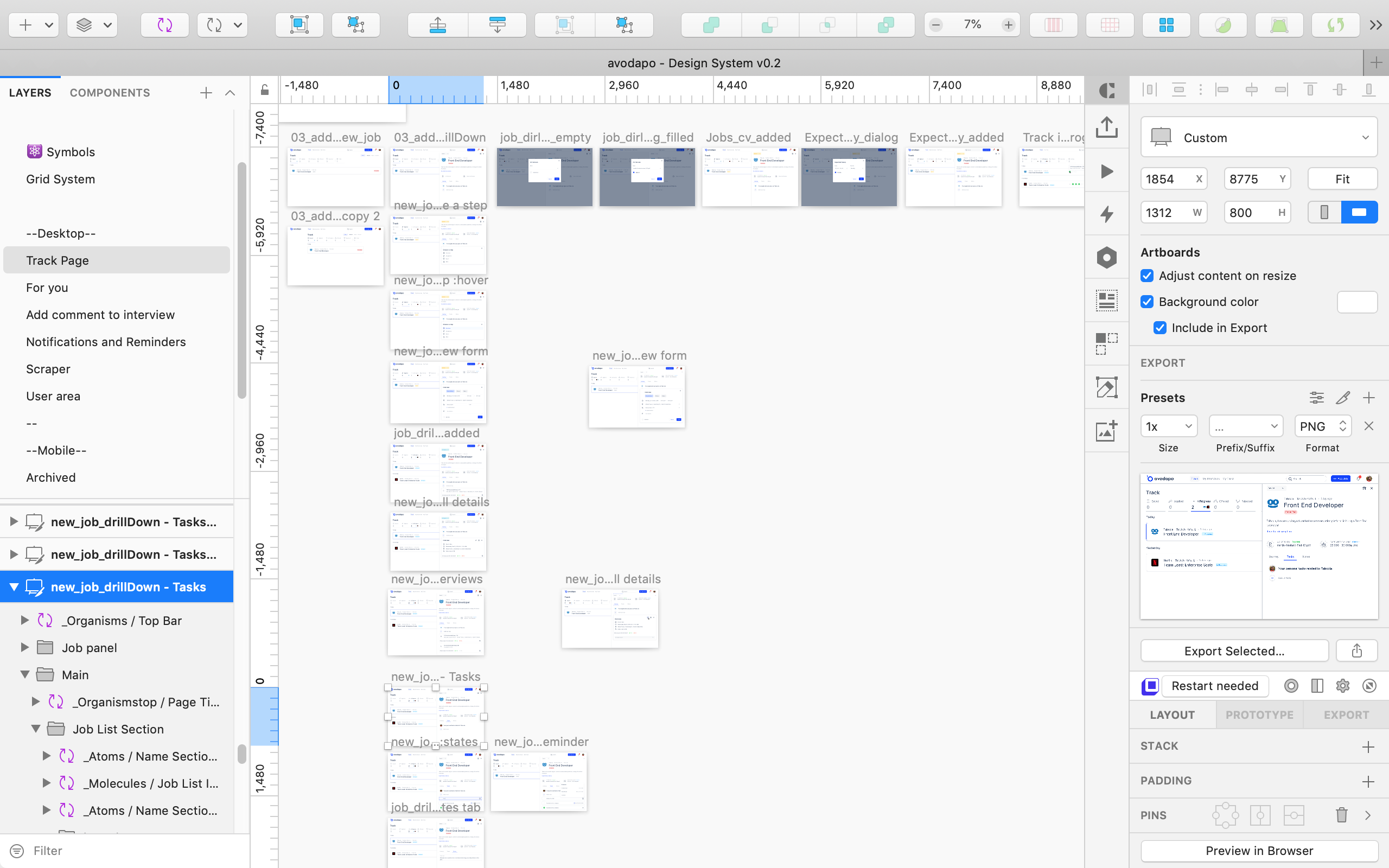 UI Design
Once I tested out the idea using the paper sketching and the wireflows, I started designing the final screens in Sketch.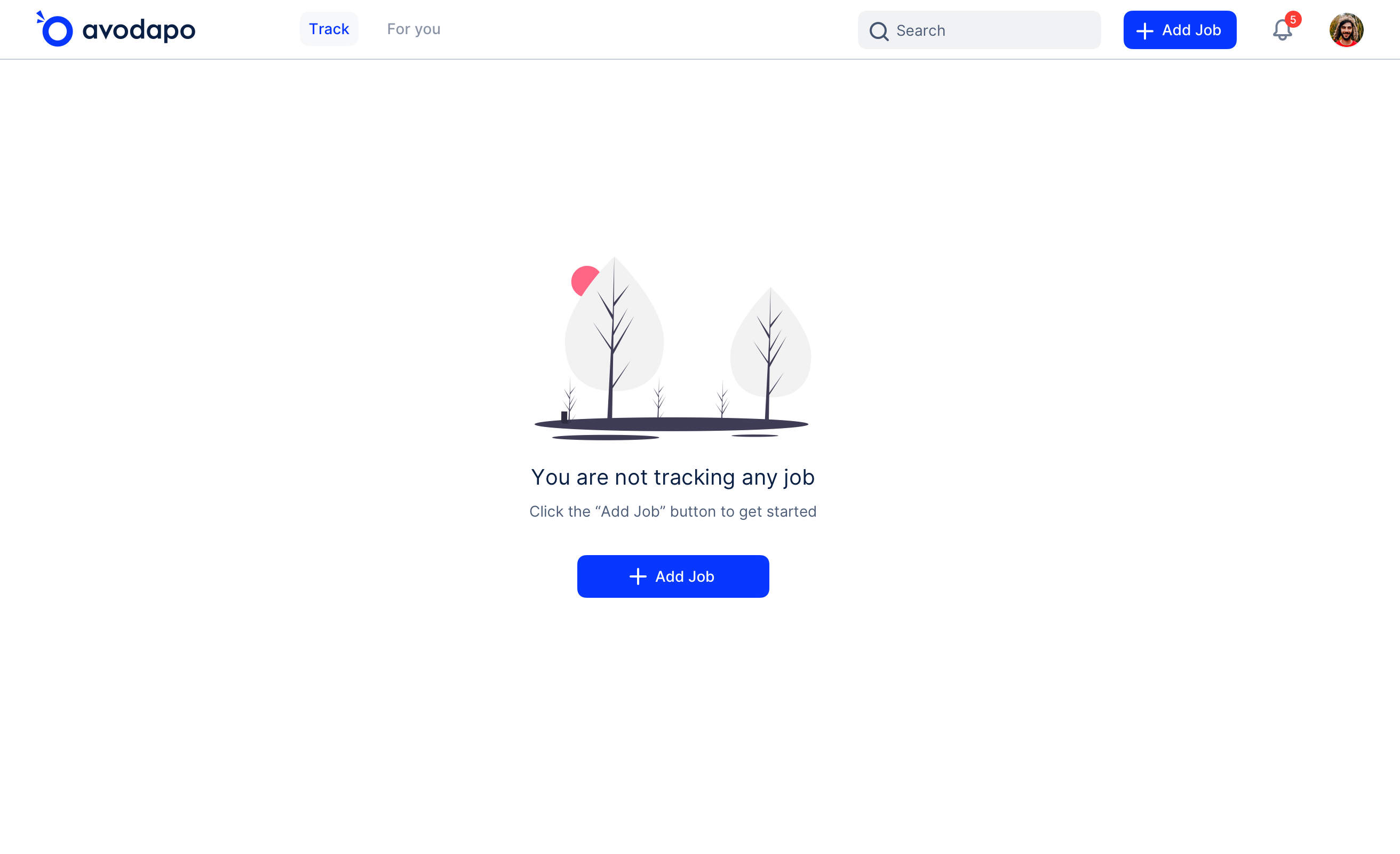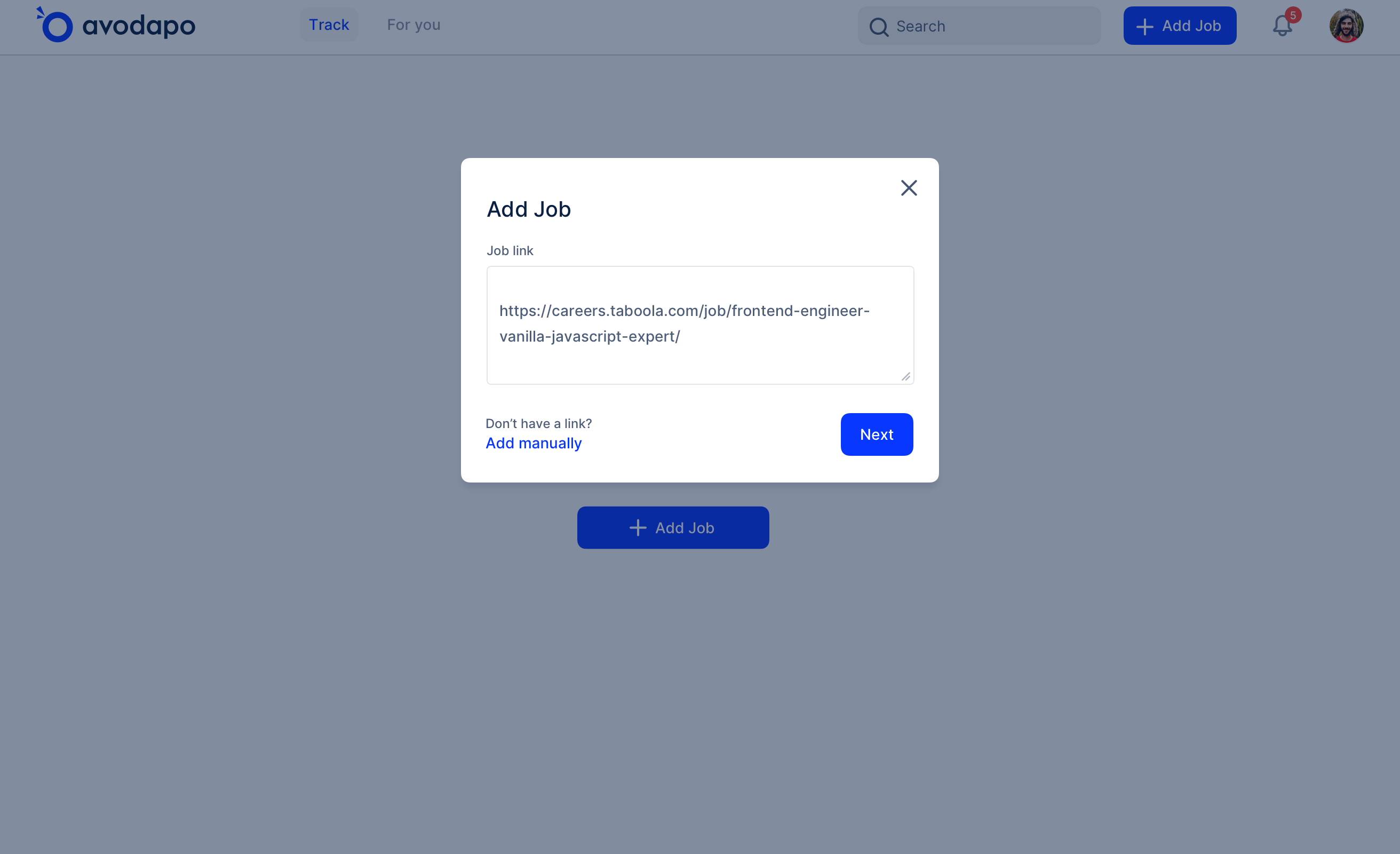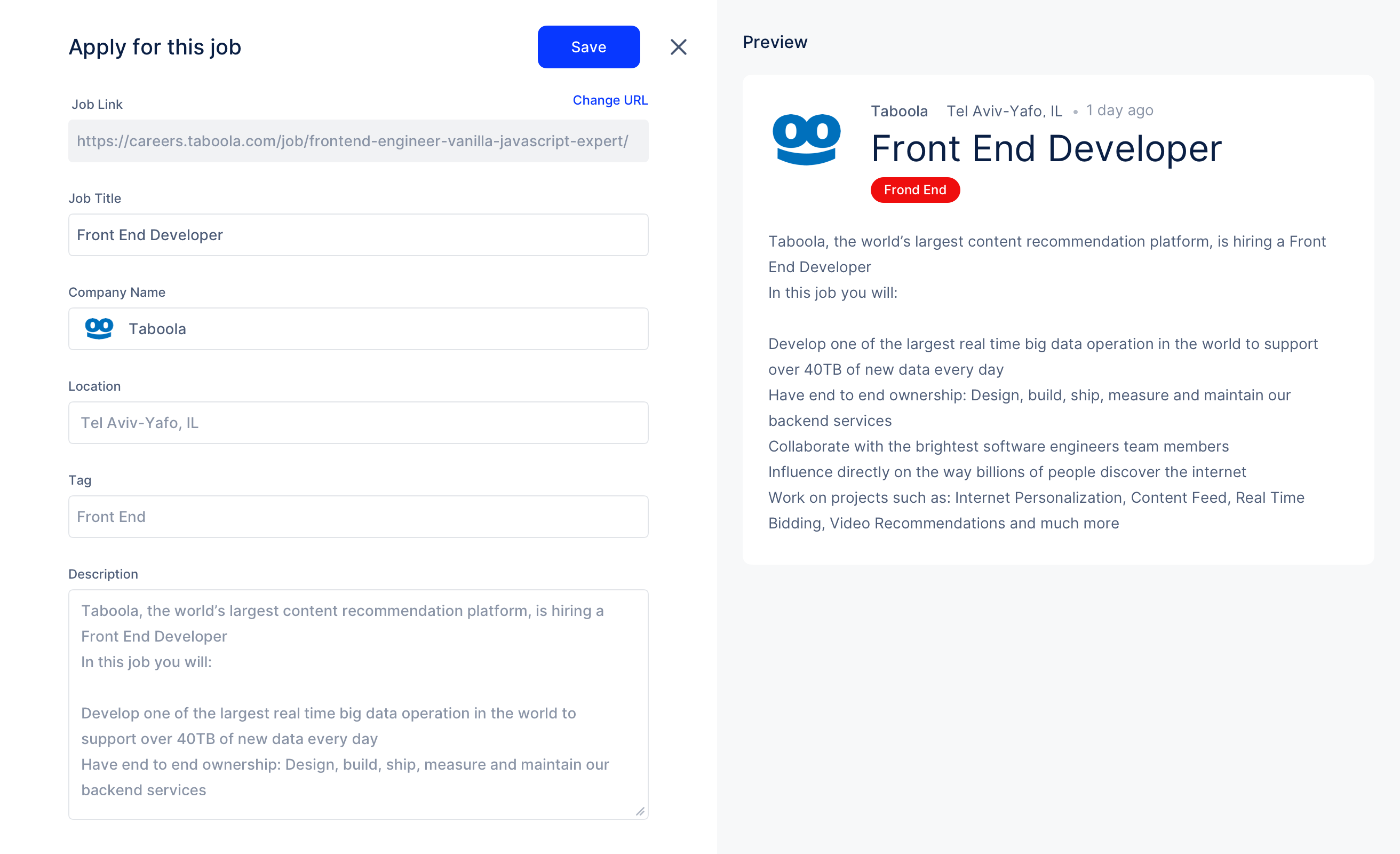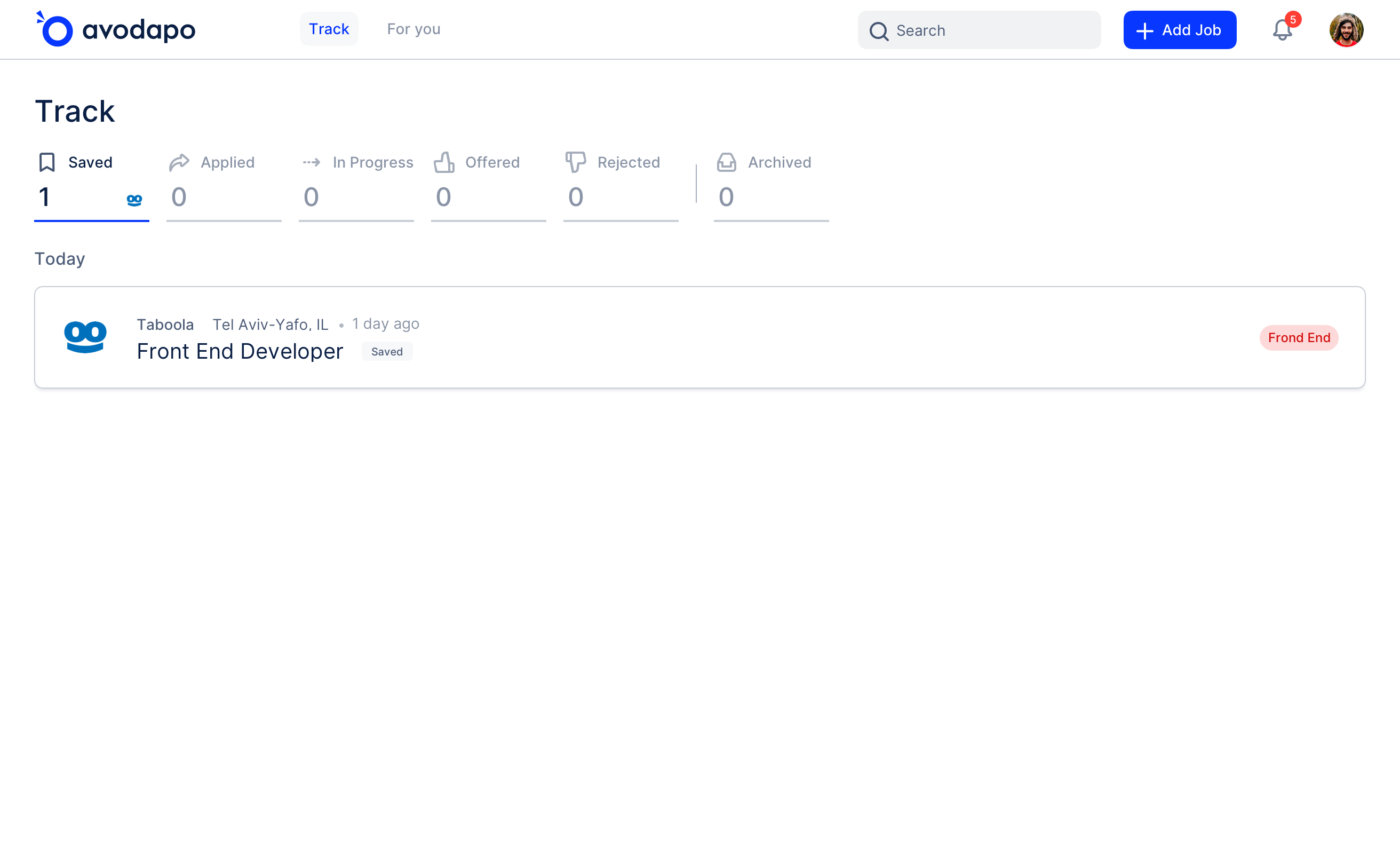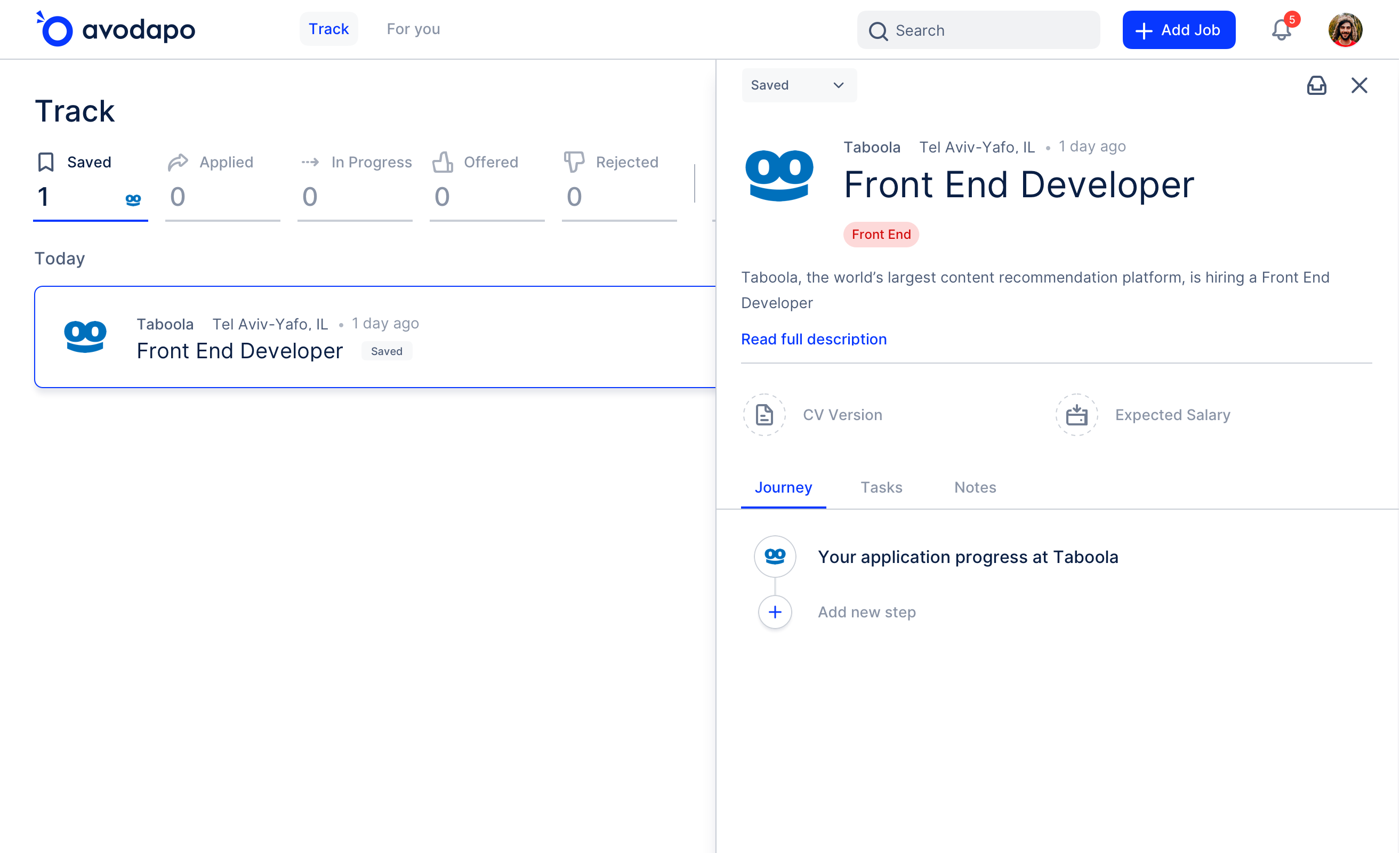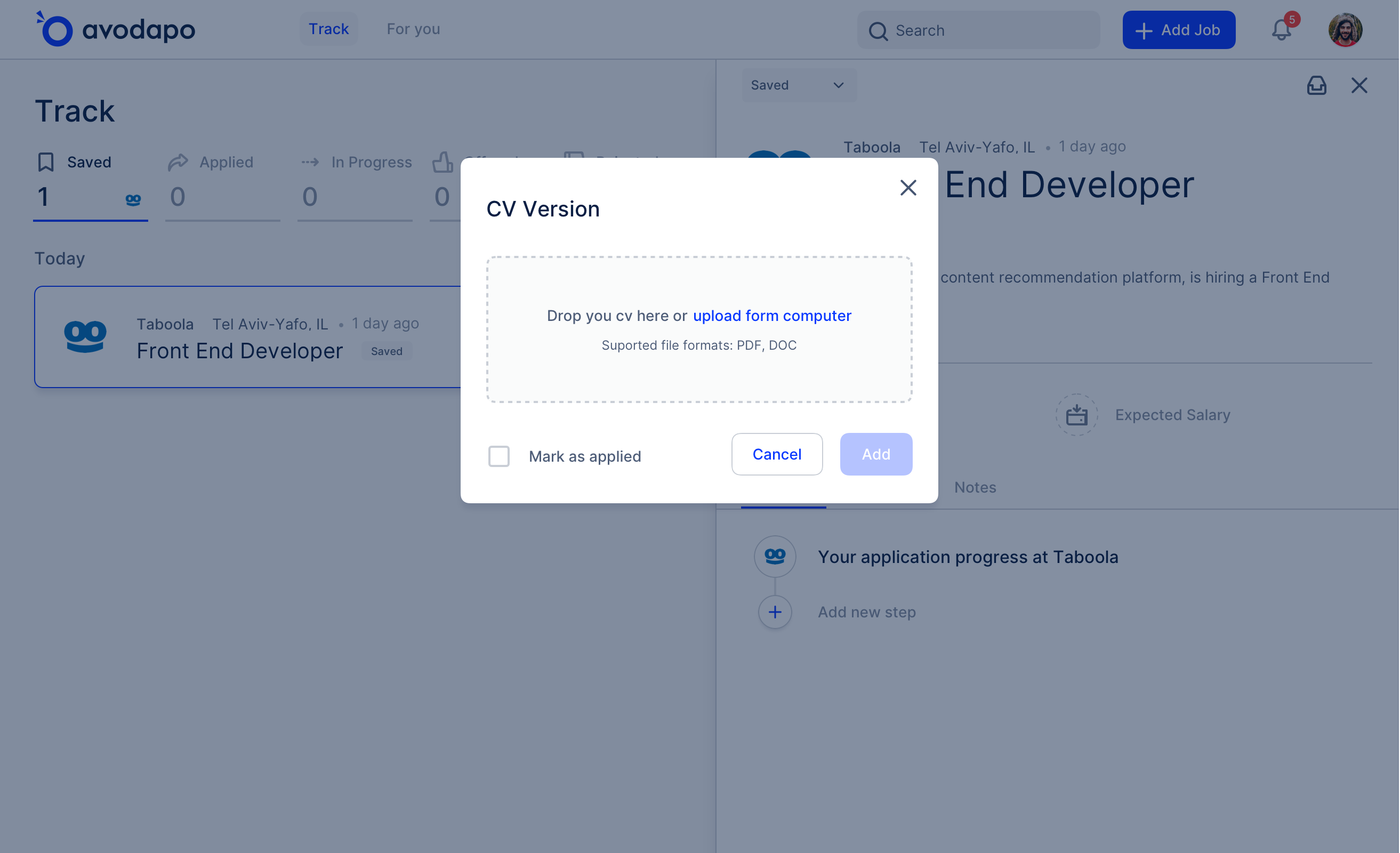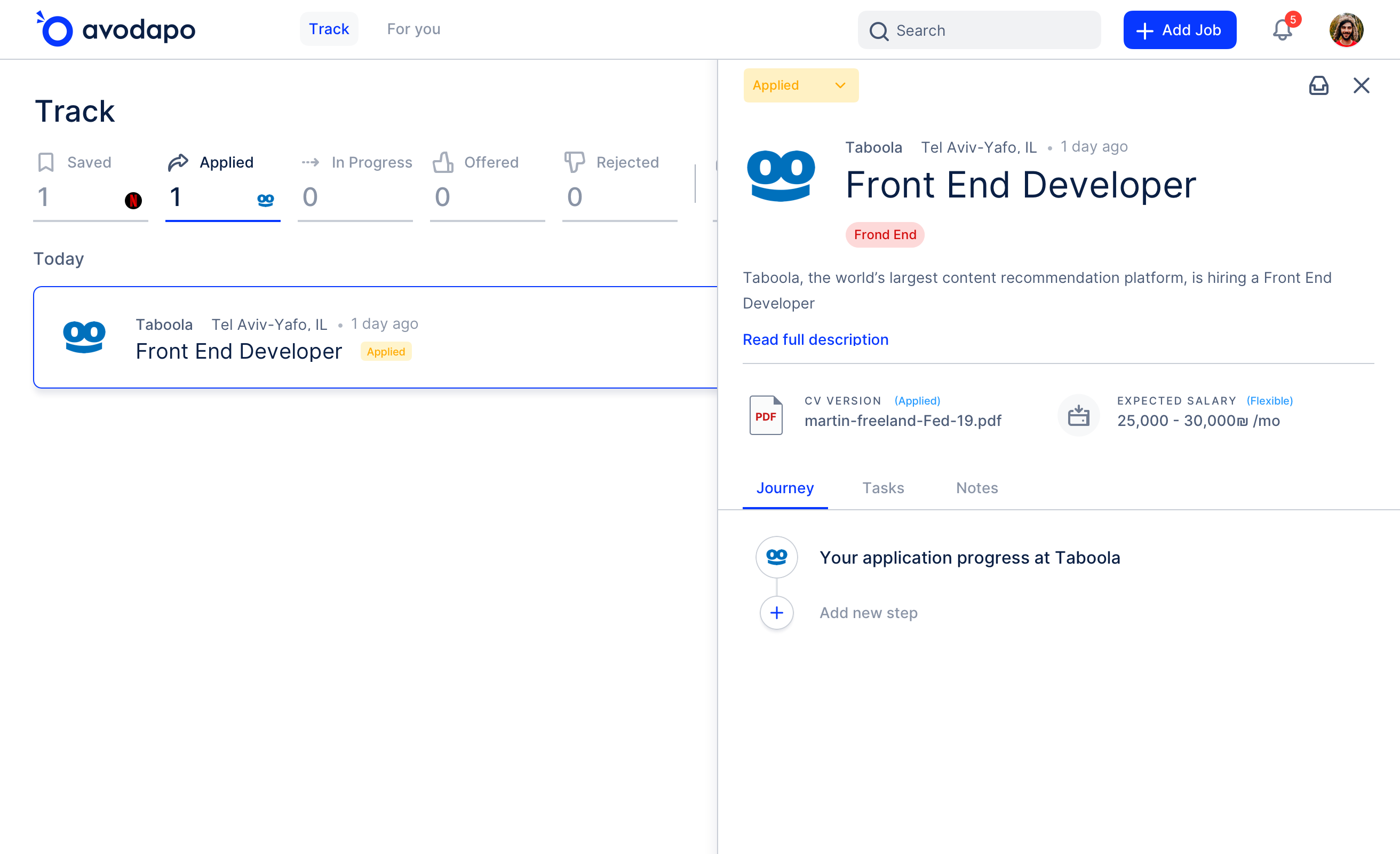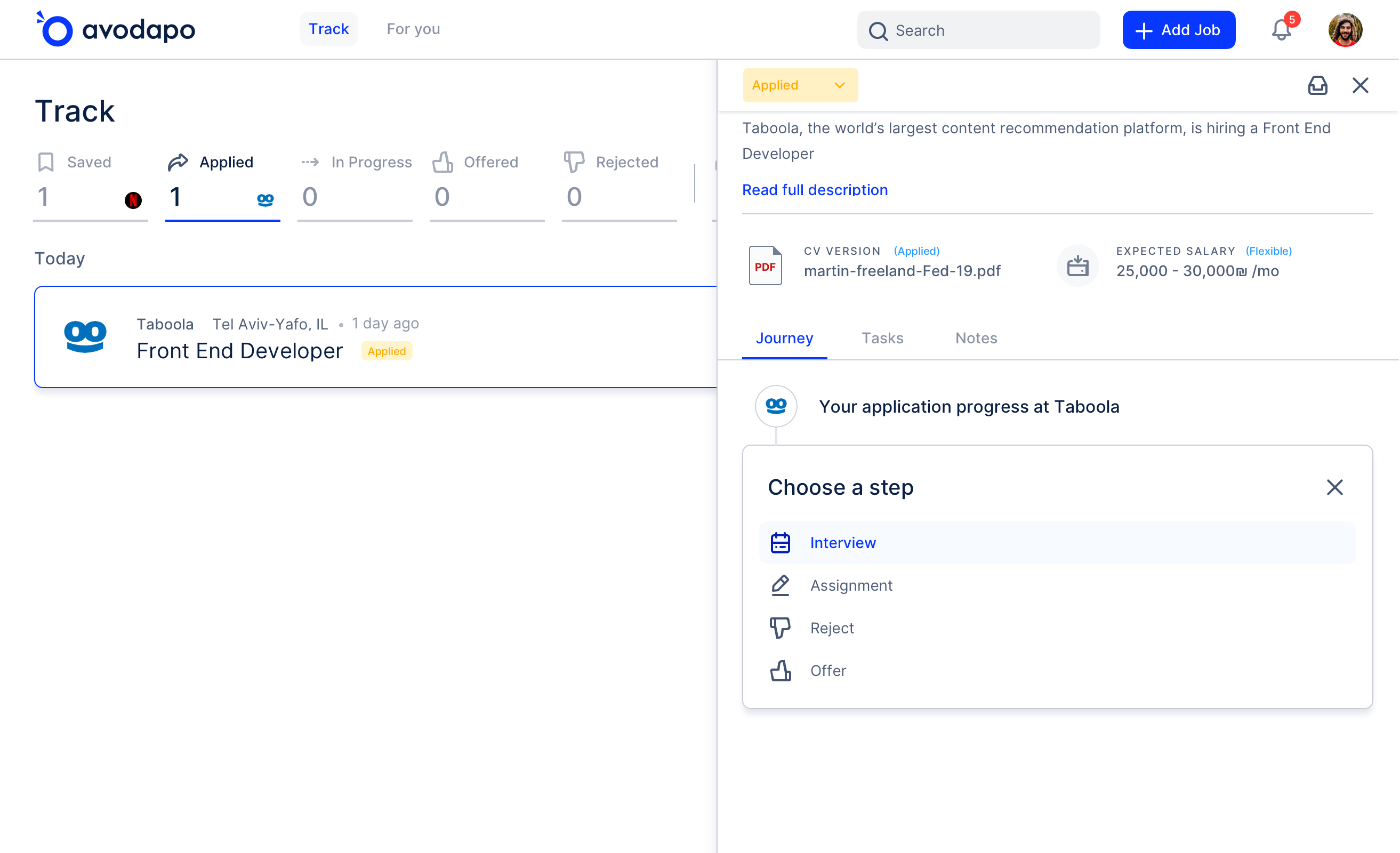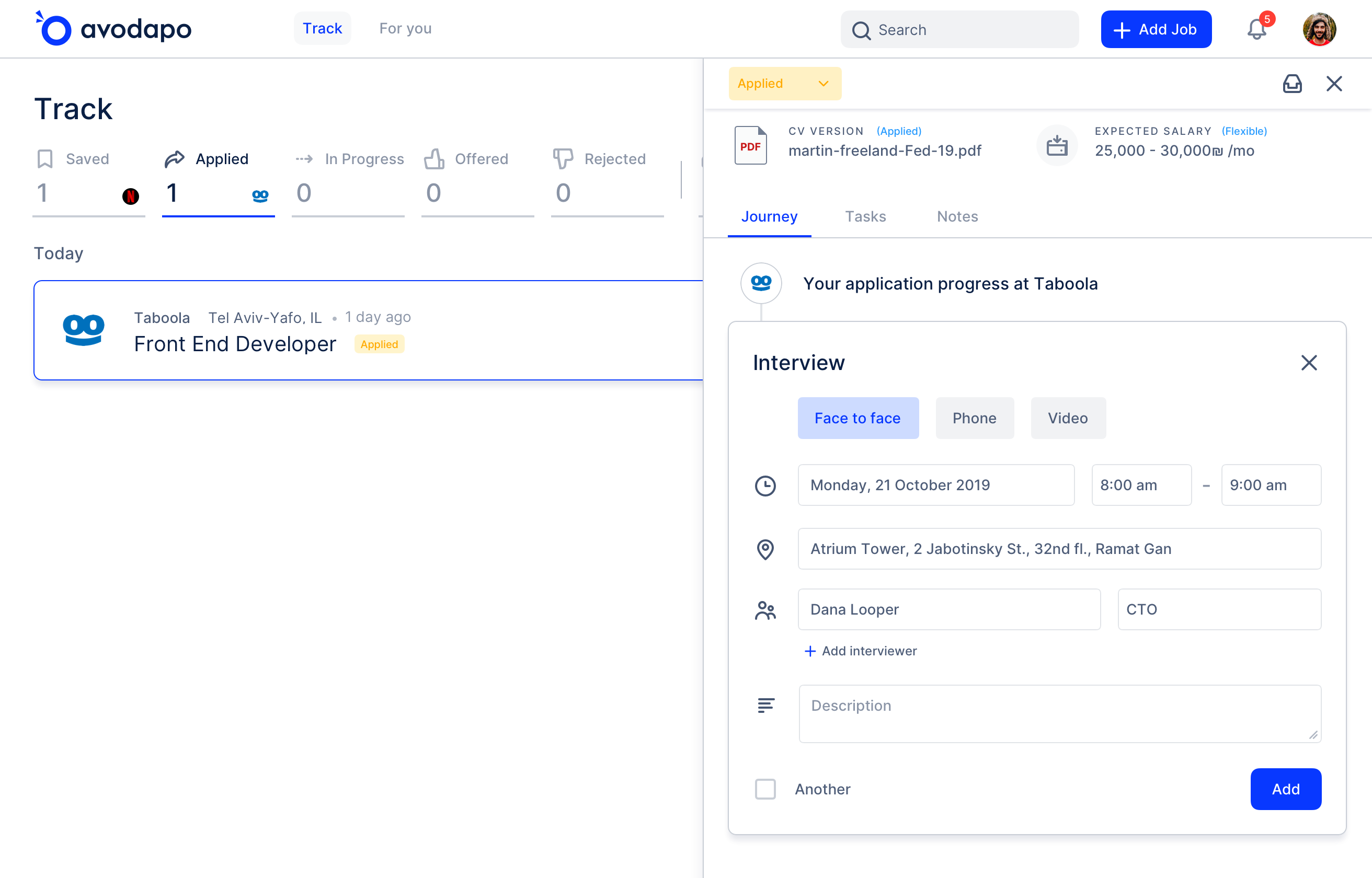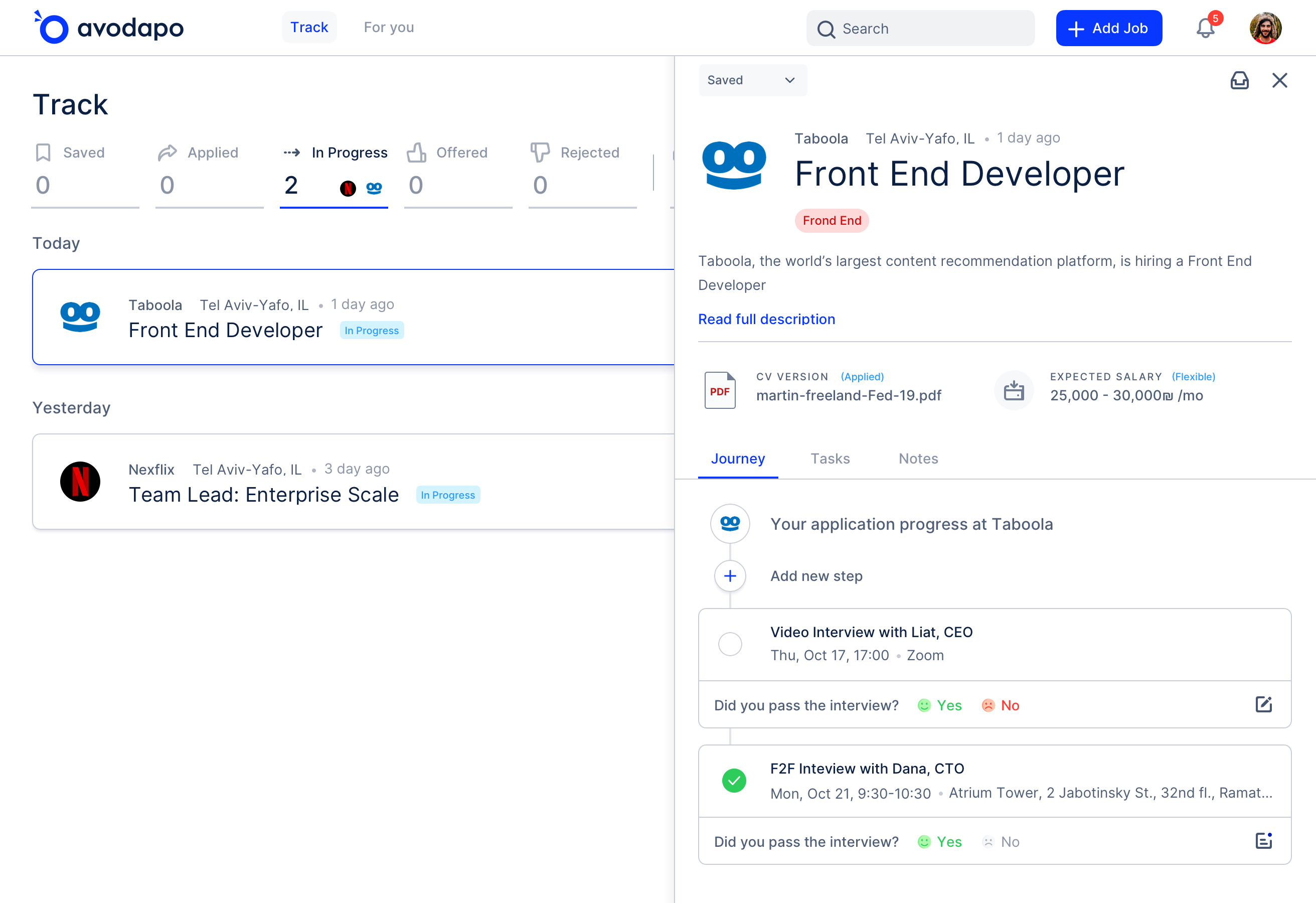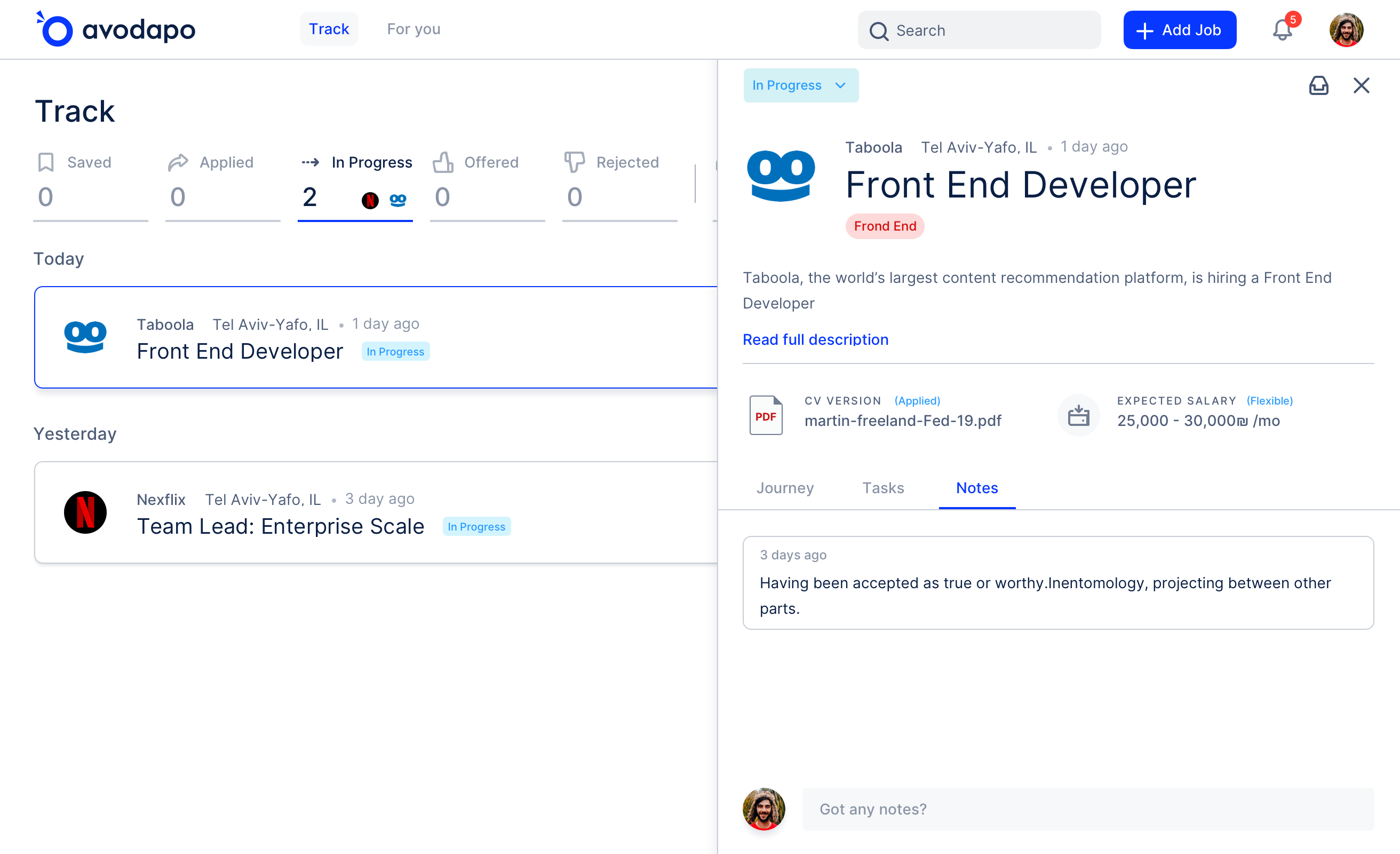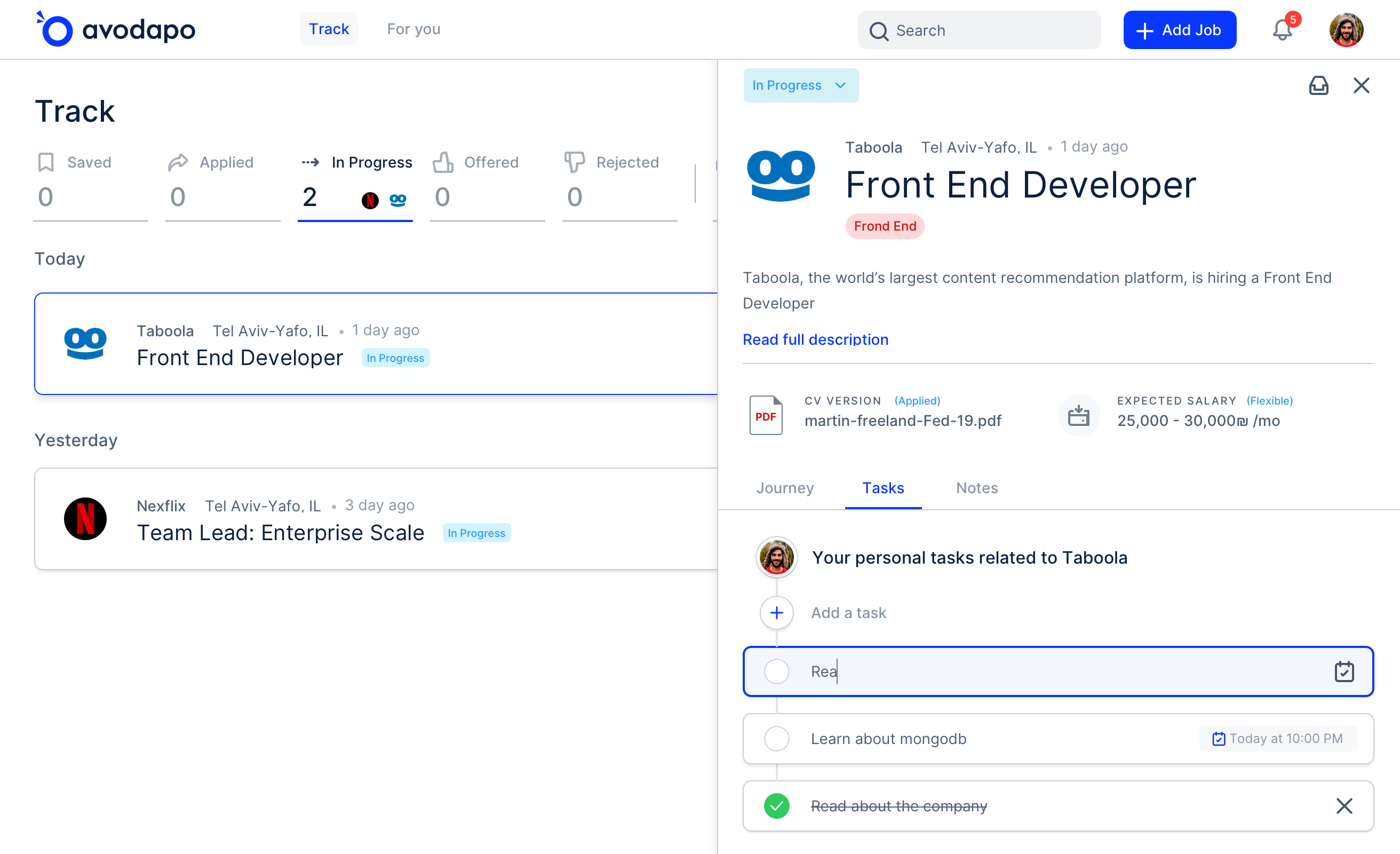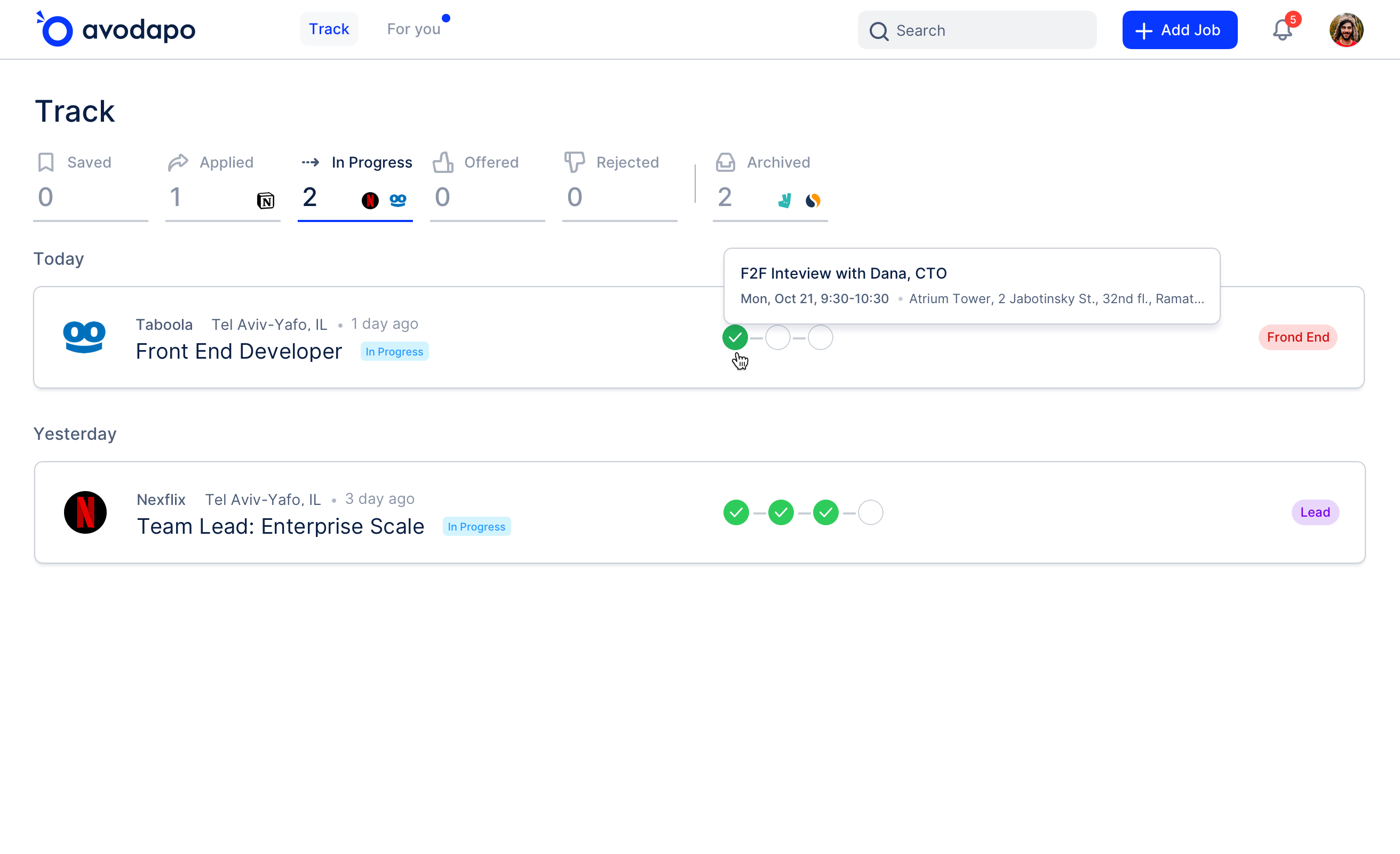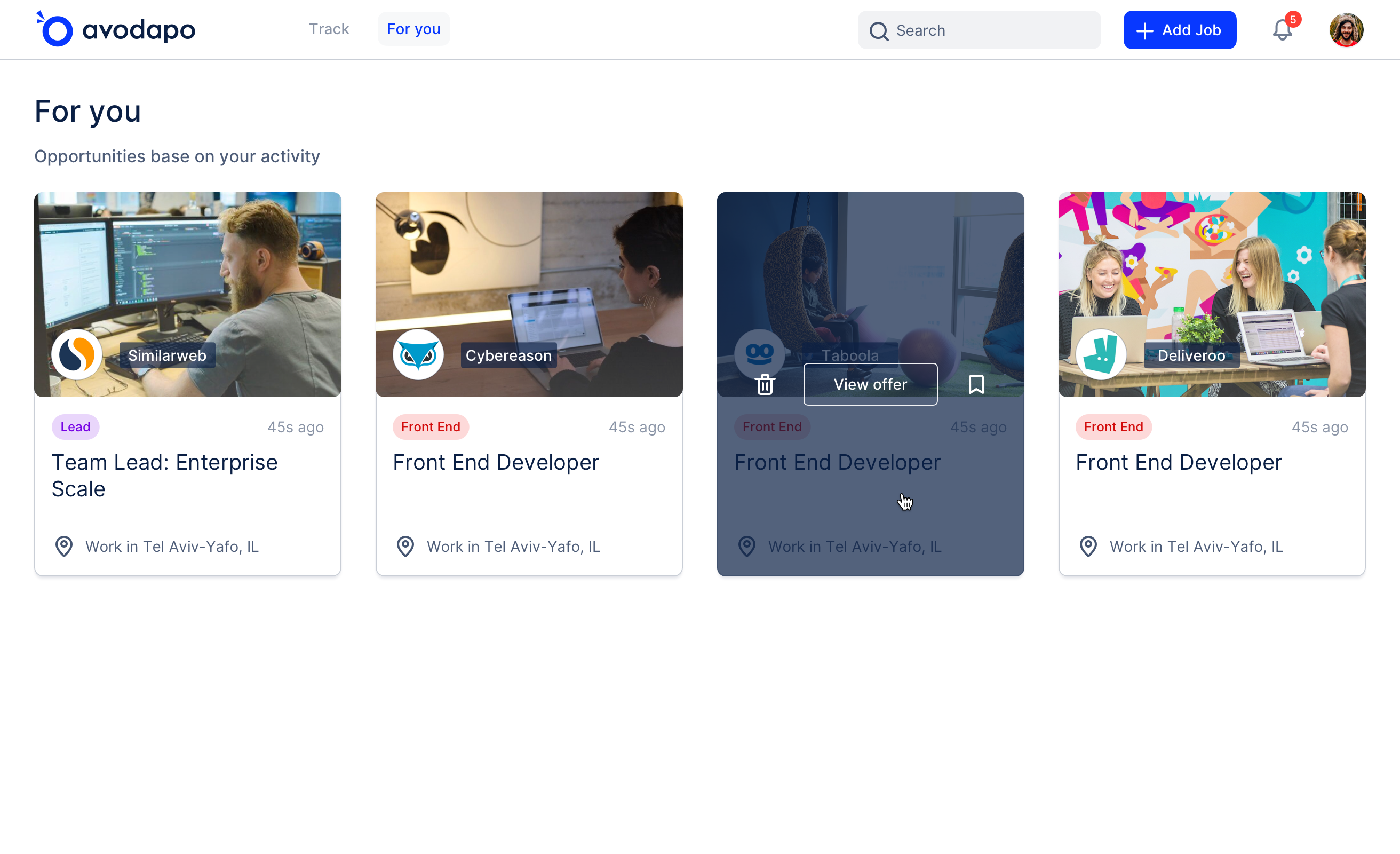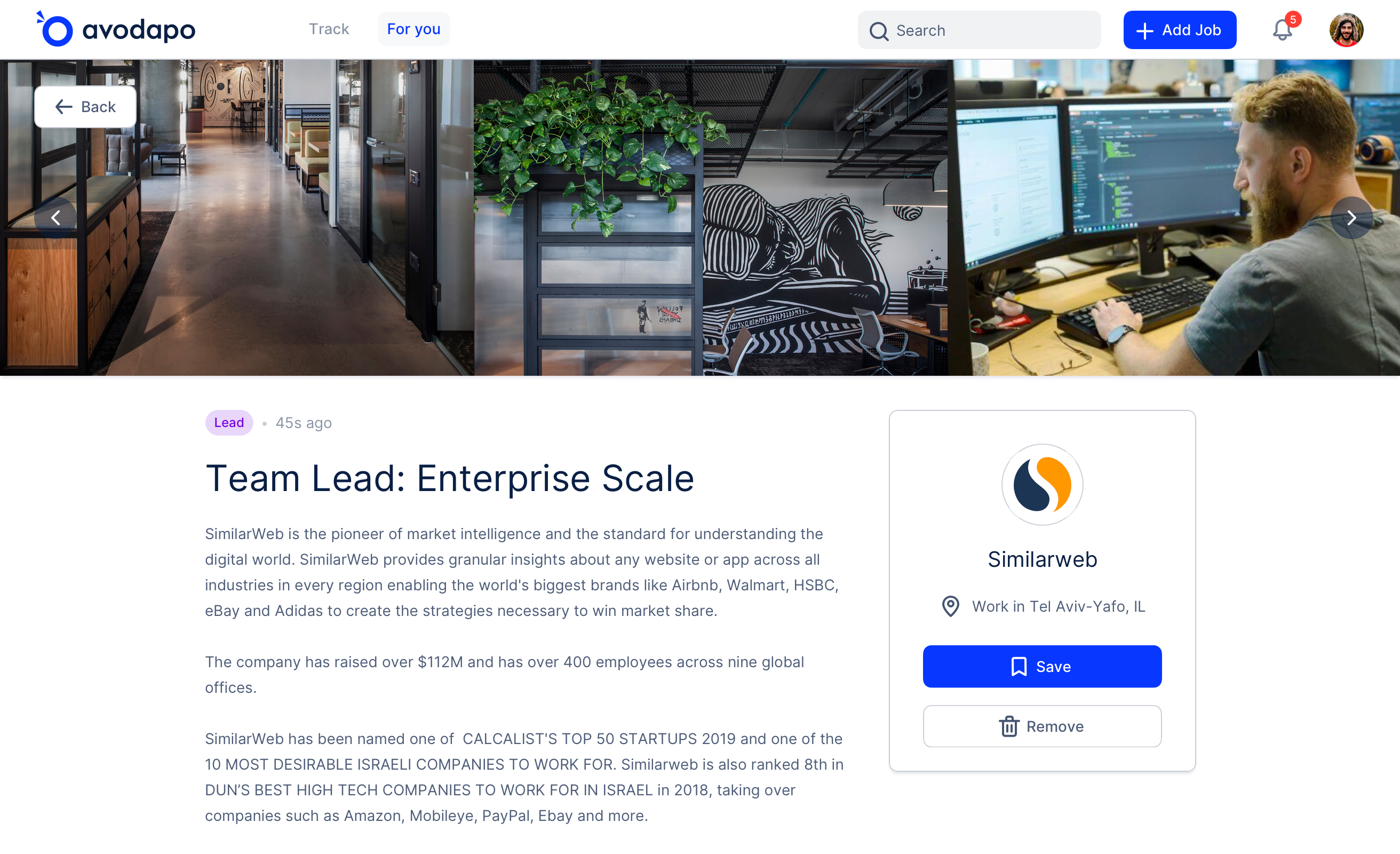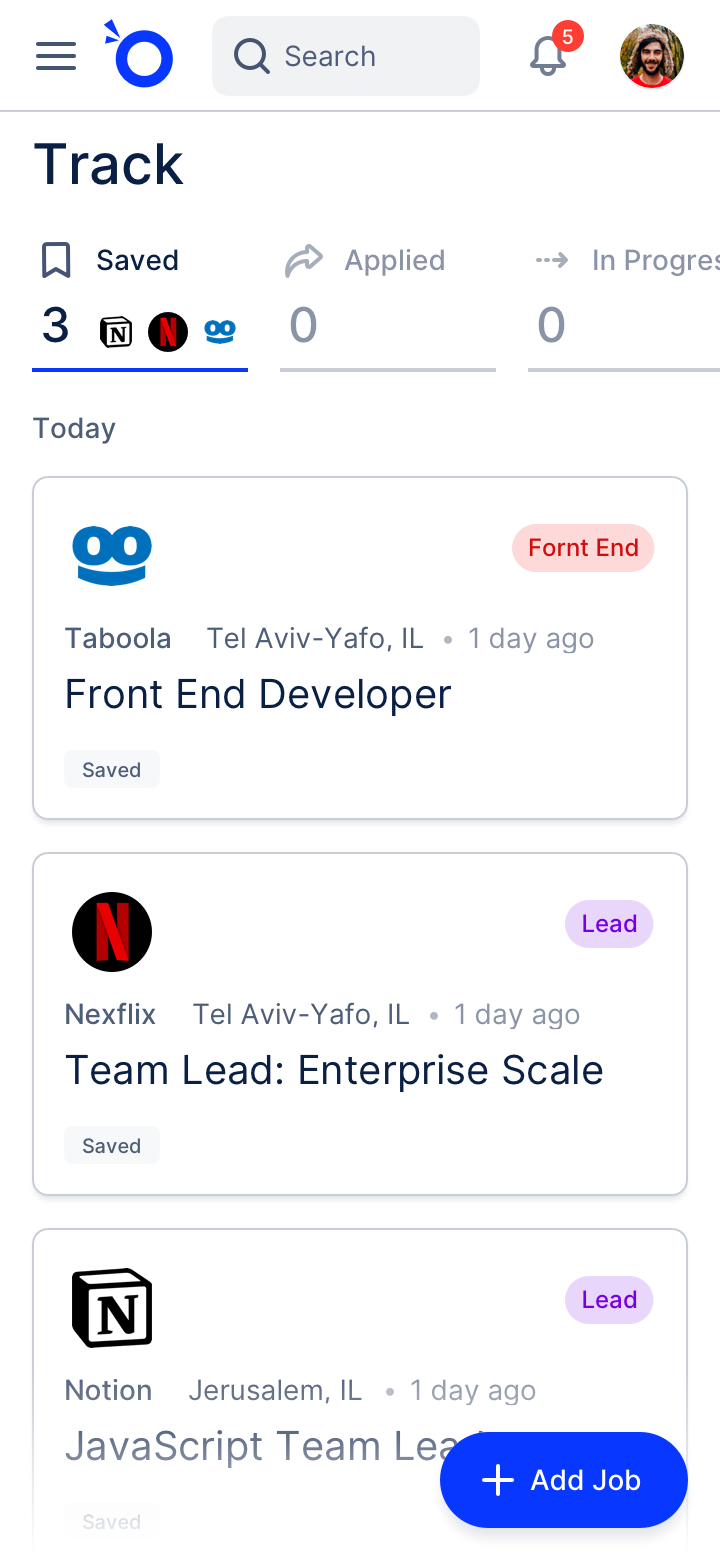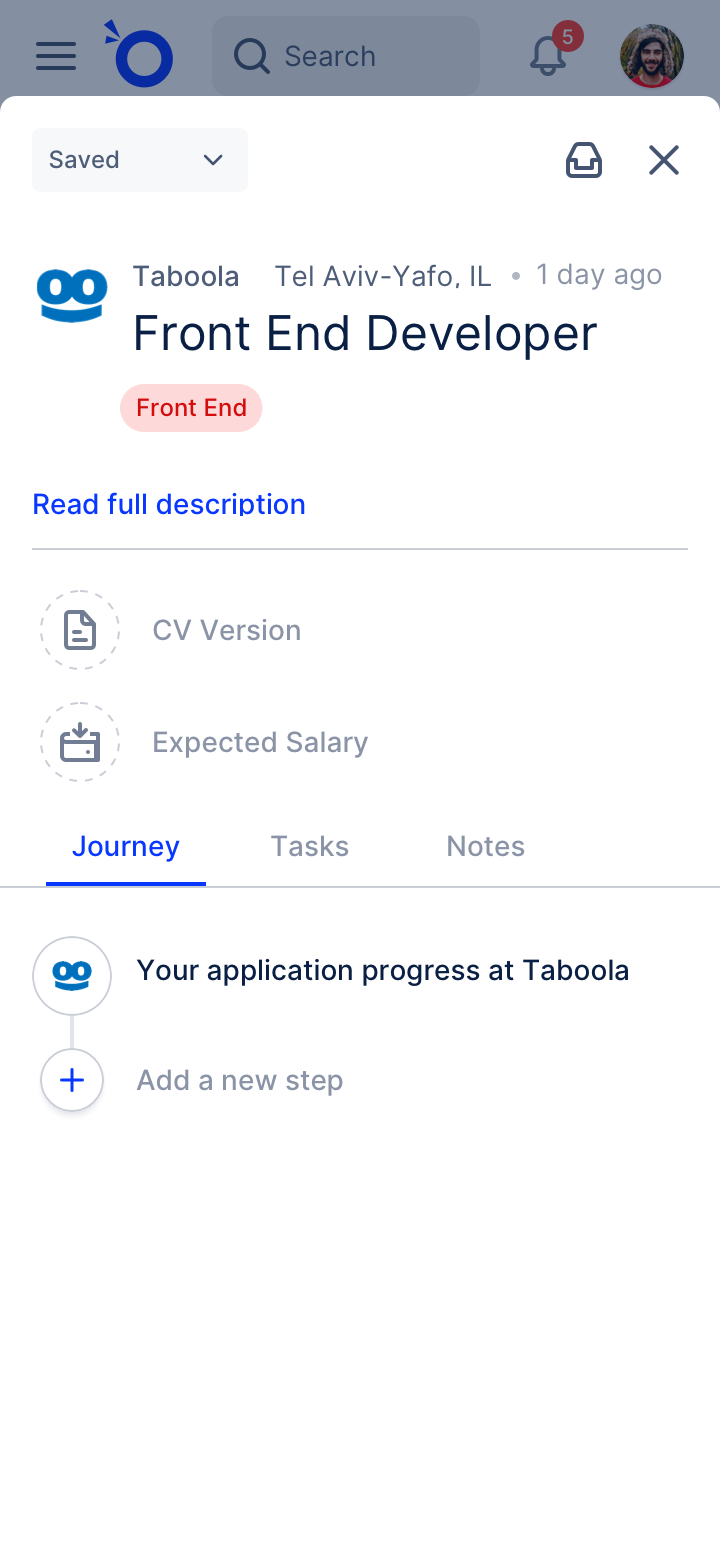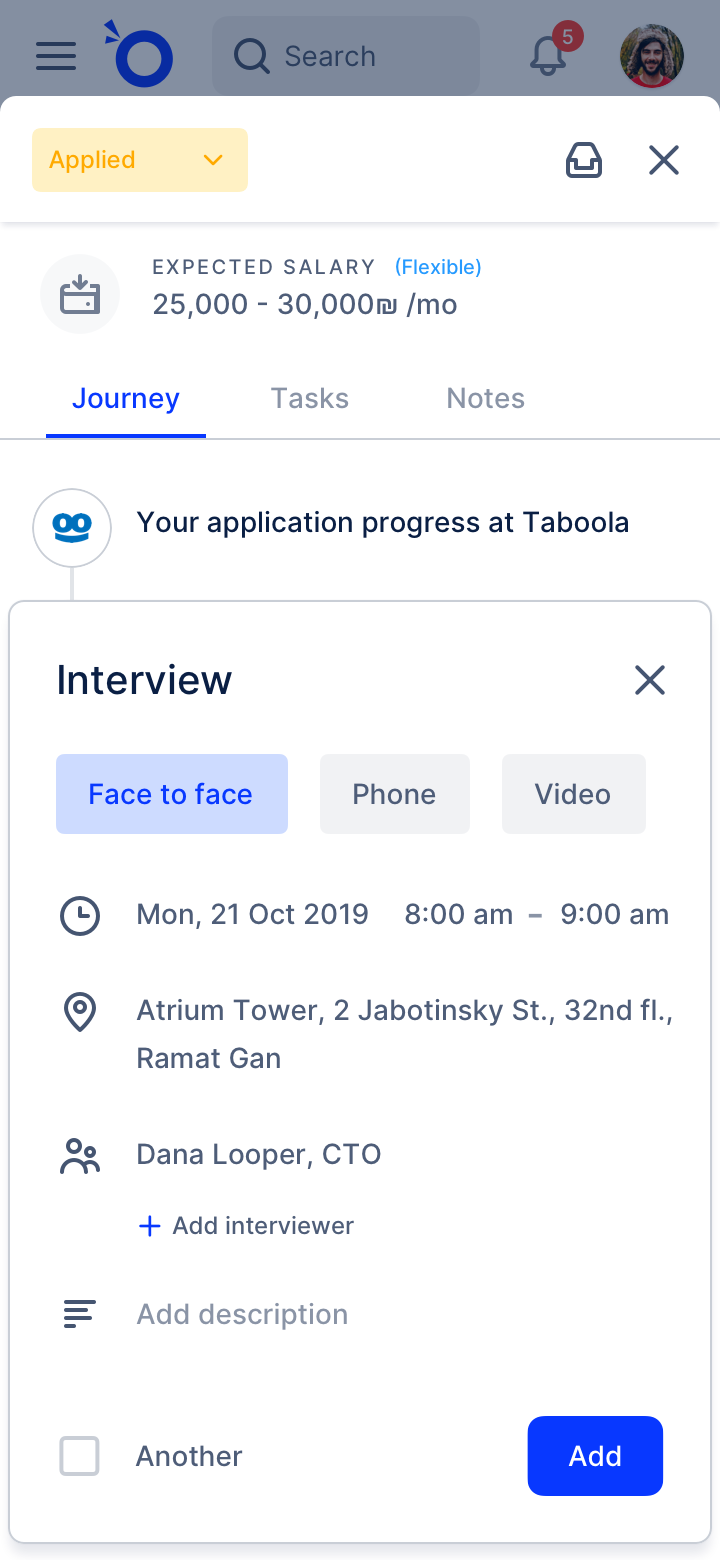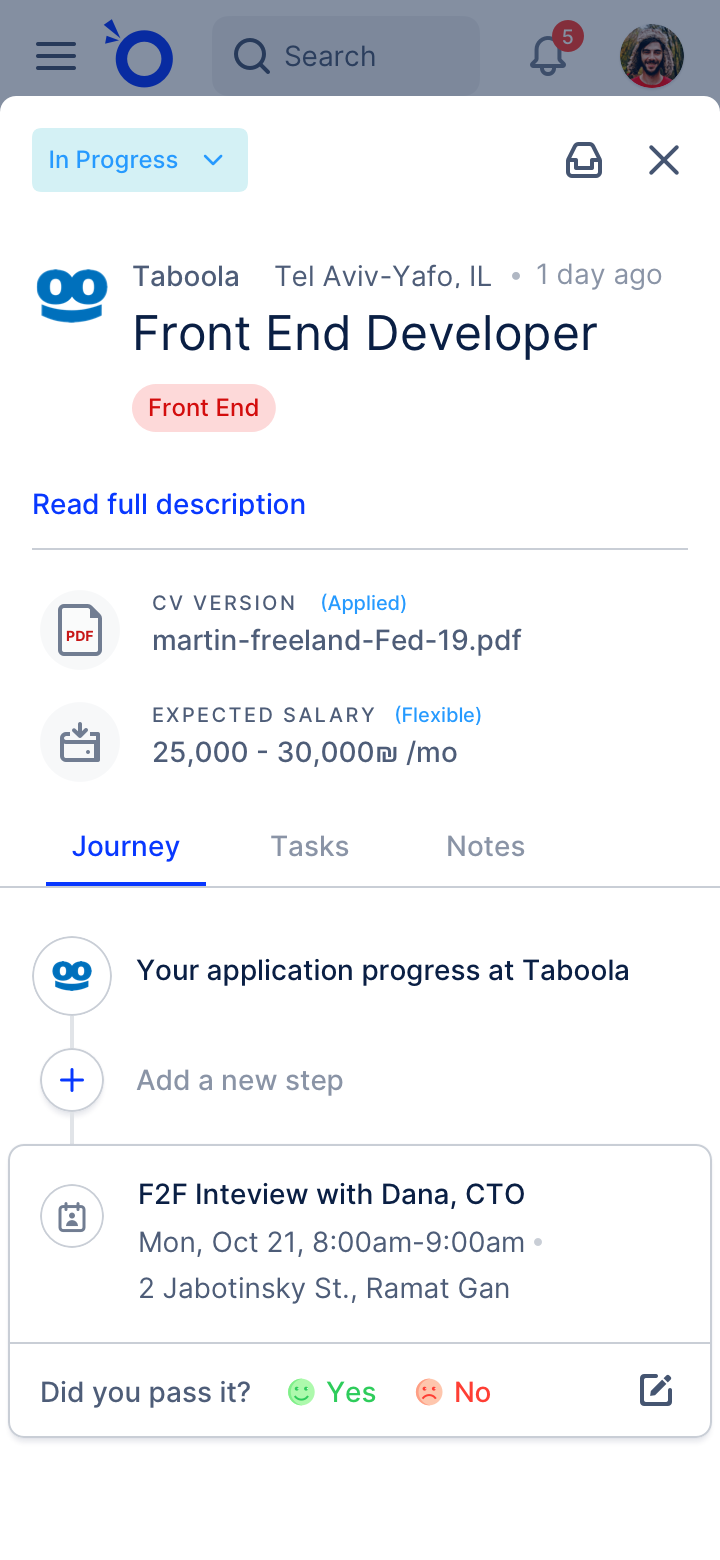 Avodapo it's a side project
At the moment in an internal alpha stage, with a goal to release it as a close beta soon.