Eli Yarkoni
Product Designer
GlucoMe Control Tower
Helps clinics to manage diabetes population
Overview
The Control Tower is a web app that enables a clinic to manage its diabetes population.
It performs continuous monitoring of the clinic's patient panel to flag patients and adds them to a waiting-for-care queue according to criteria set by the clinic.

The Control Tower enables quick access to those patients that defined as needing intervention.
My role
As the product designer, I took part in all phases of the product life cycle, from mapping out the problem to delivering final designs. I worked closely with the CEO and the development team.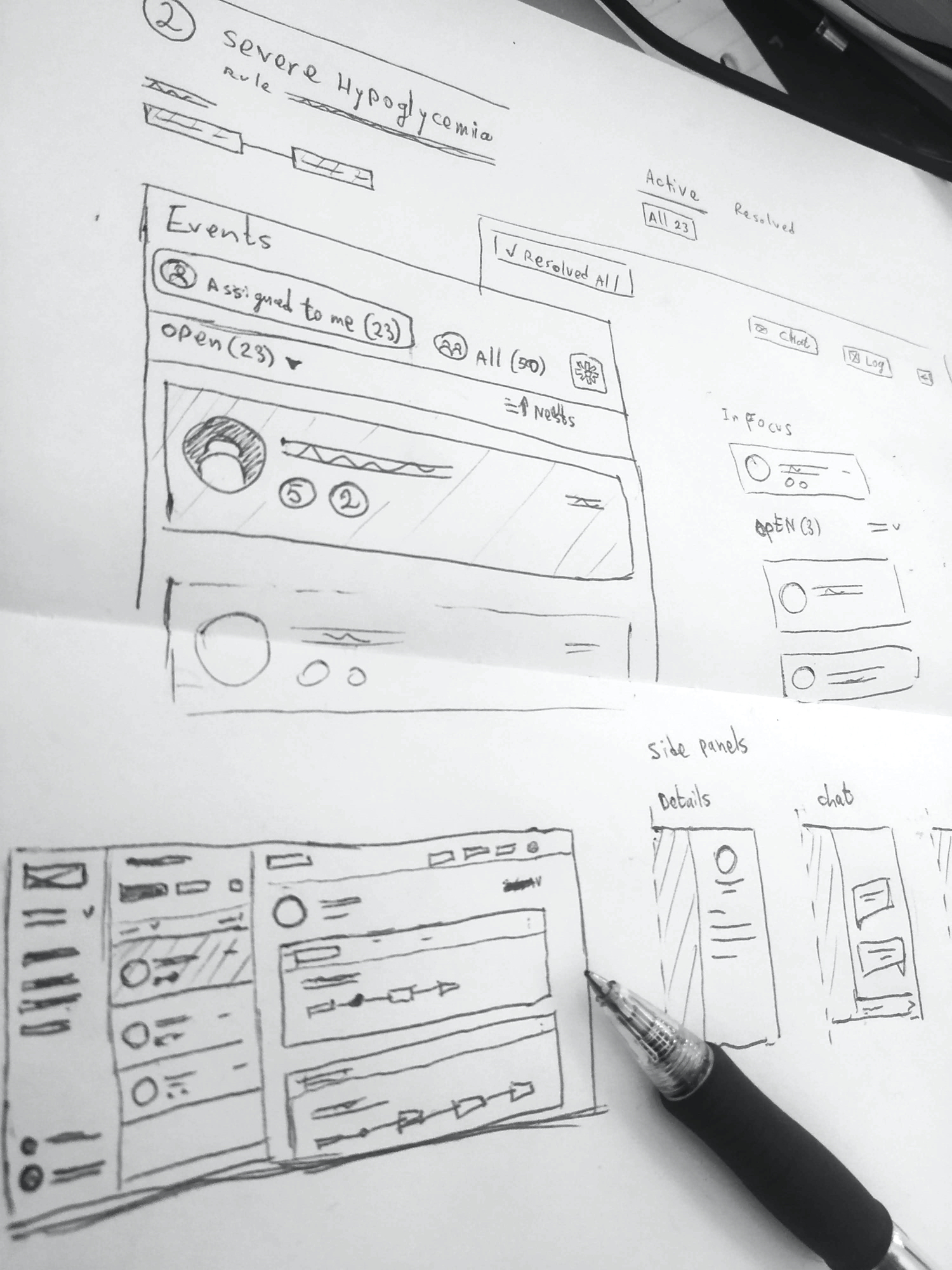 Sketches
Before jumping to the computer I like to sketch out my idea on a paper.

This process, allows me to iterate over many design options quickly.
Wireframes
At the start of my design process, I created wireframes for testing out the concept with my team.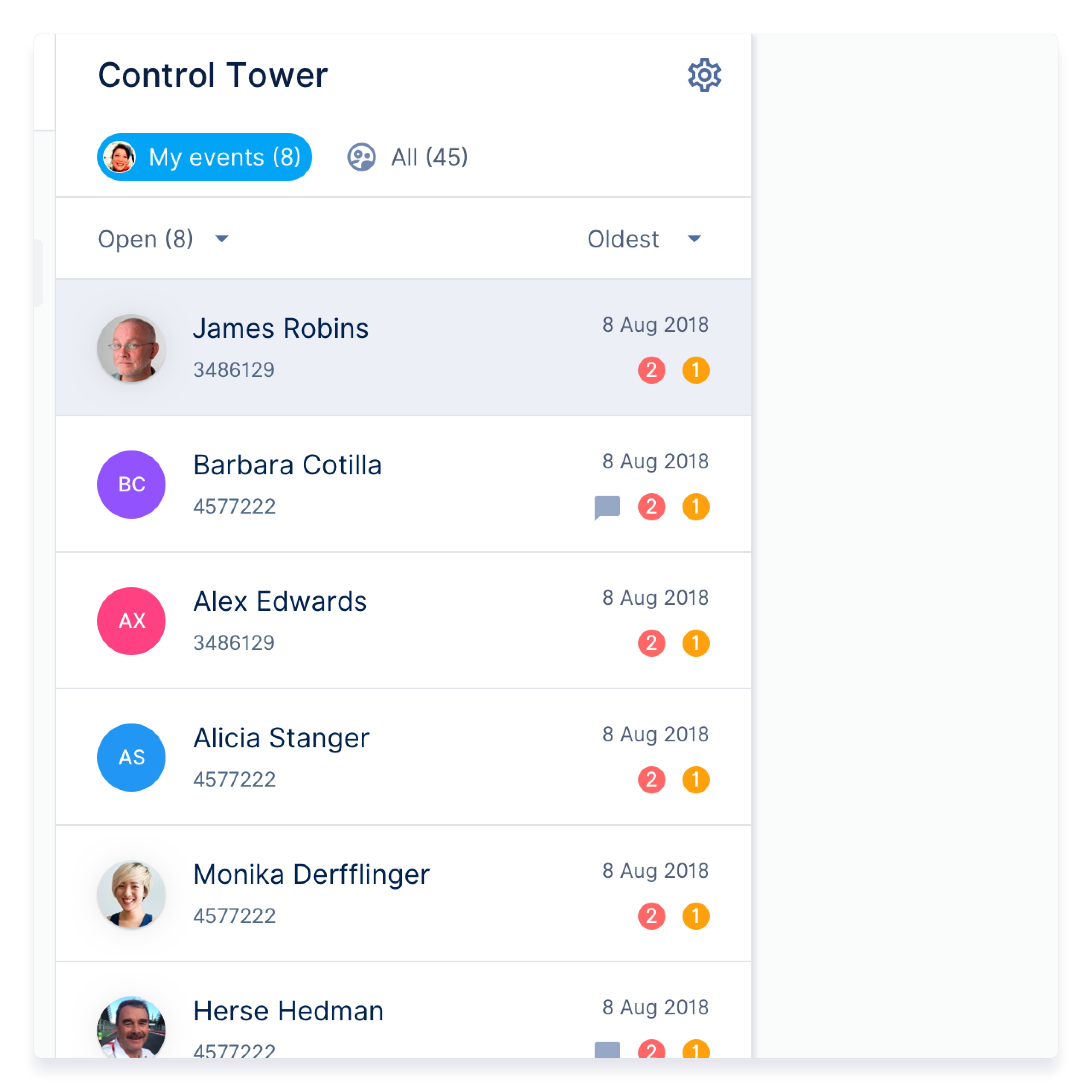 Iteration #1
Open events list
Shows patients waiting for care with alerts displayed,

enabling response to the clinic's most current and unresolved patient issues.

After sharing this mockup with our medical director he pointed out that, selection of a patient should be more noticeable to prevent mistakes.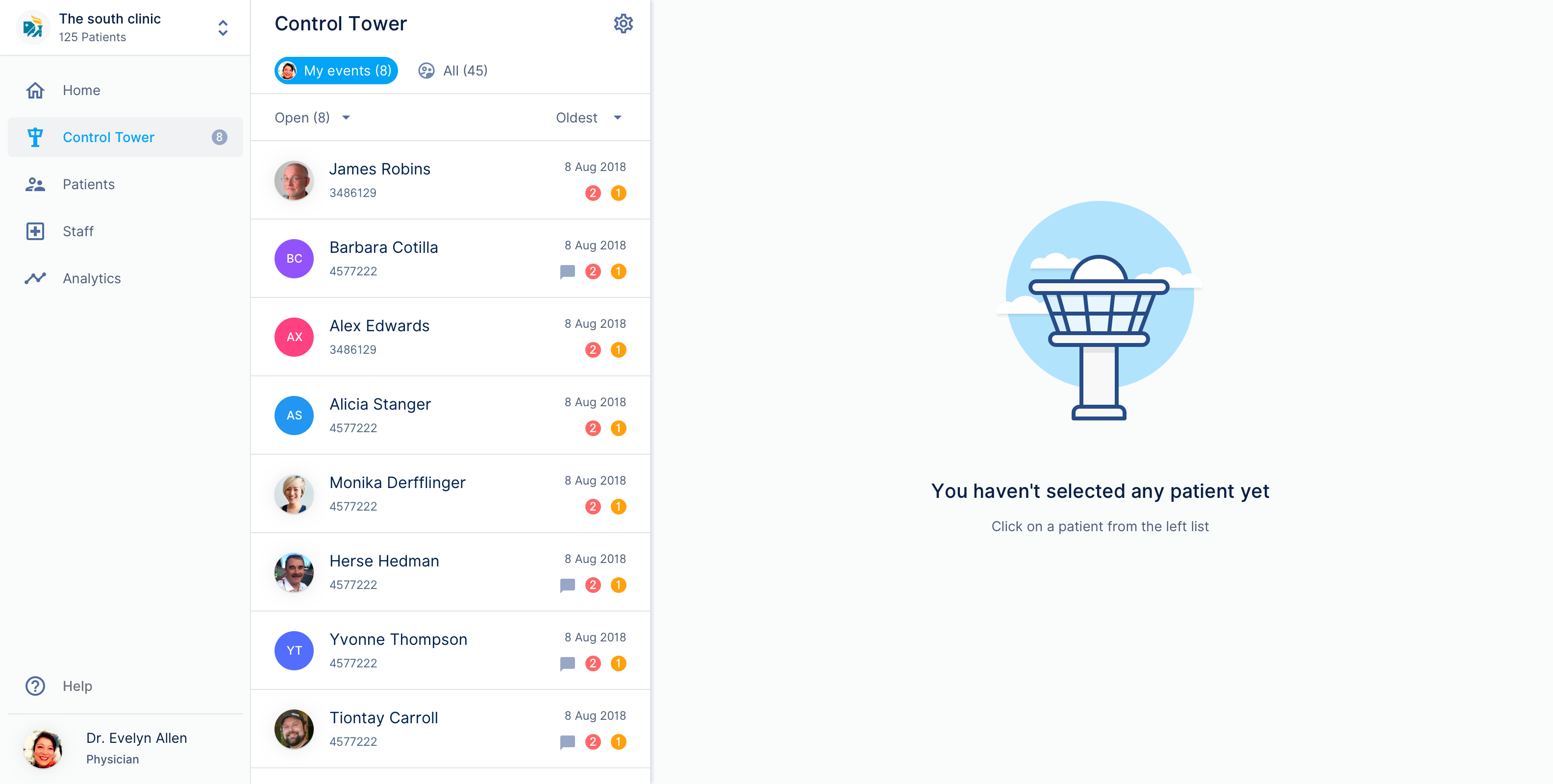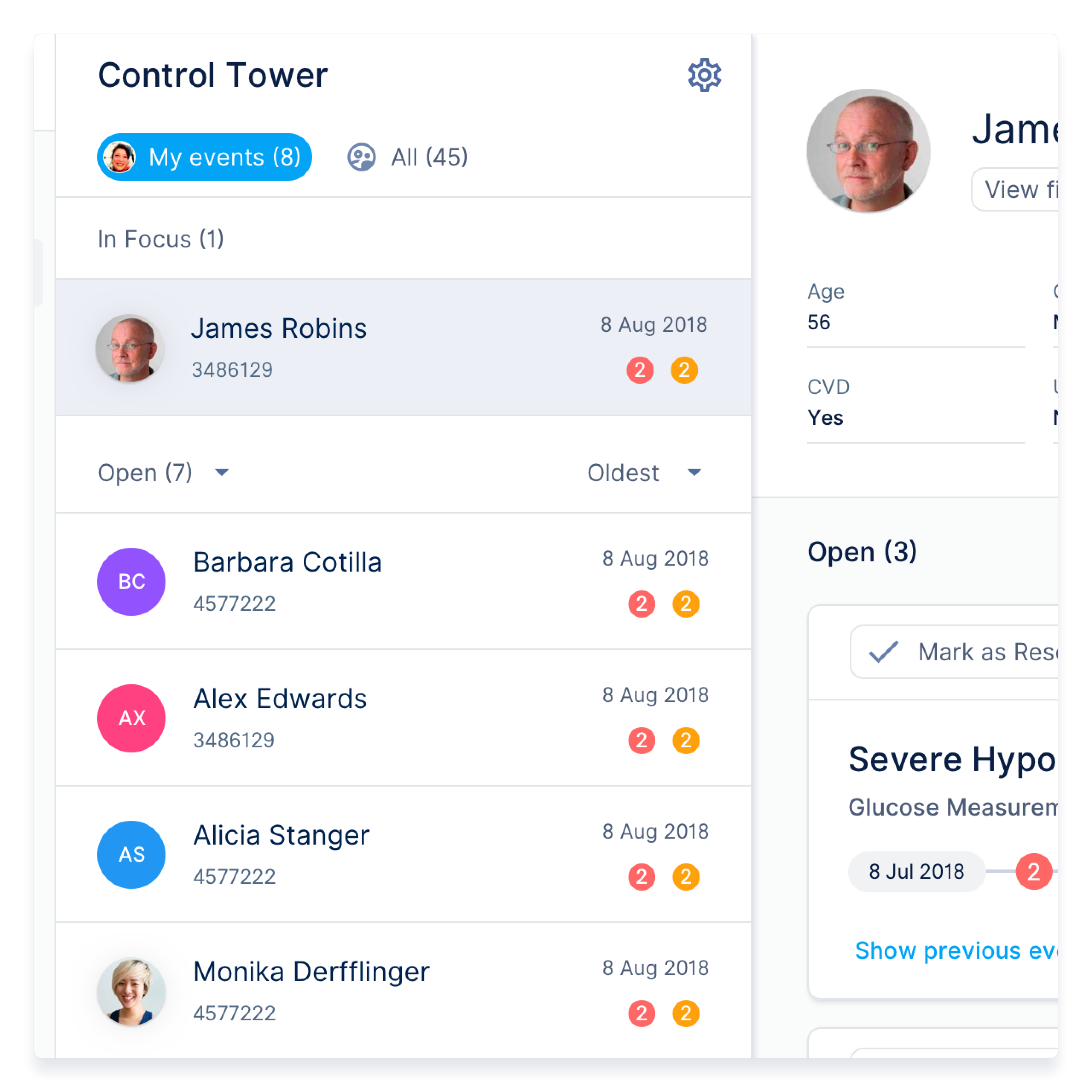 Iteration #2

Open events list
In this iteration phase, I was tried to make emphasize the selected so it becomes more noticeable.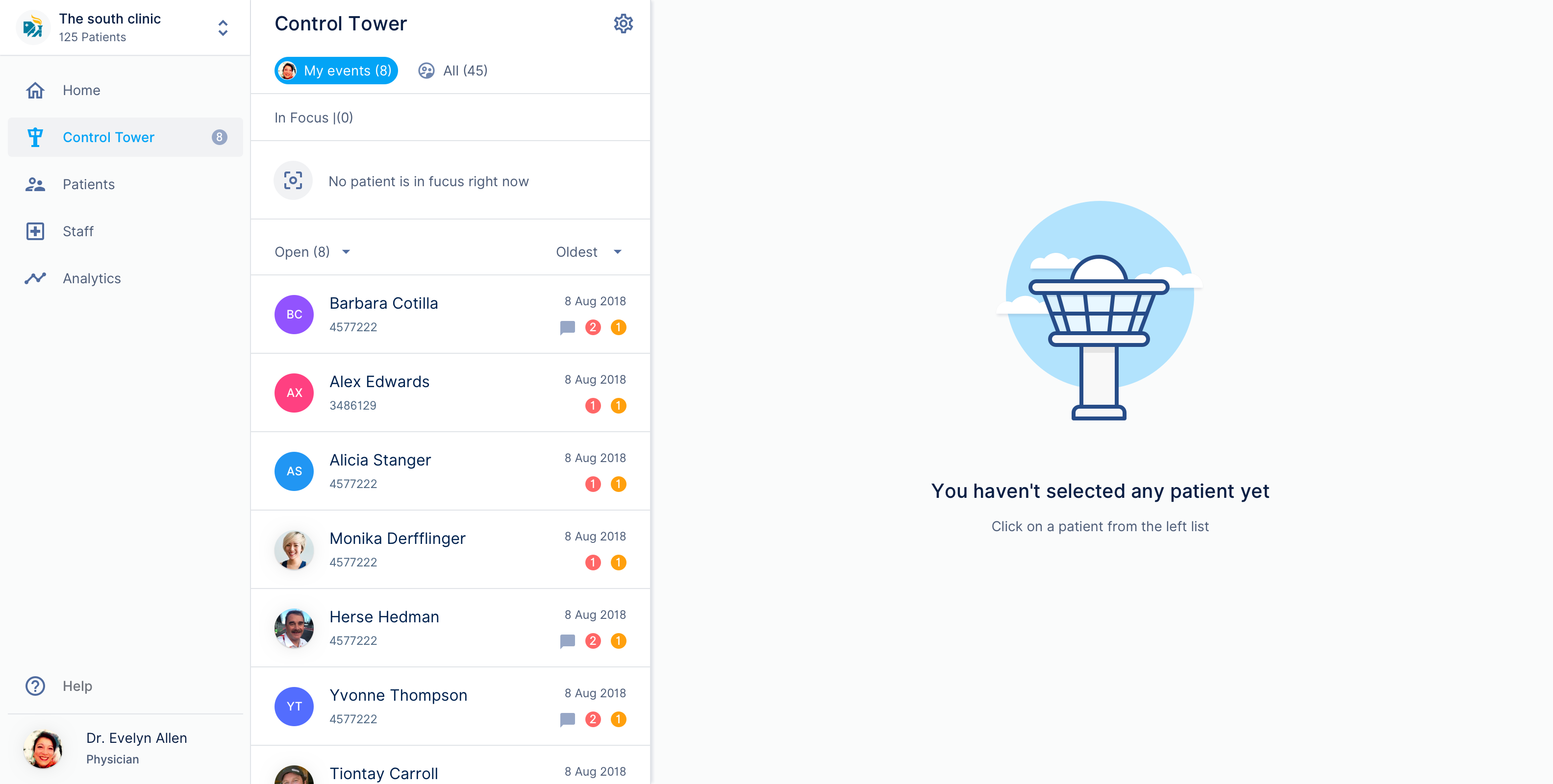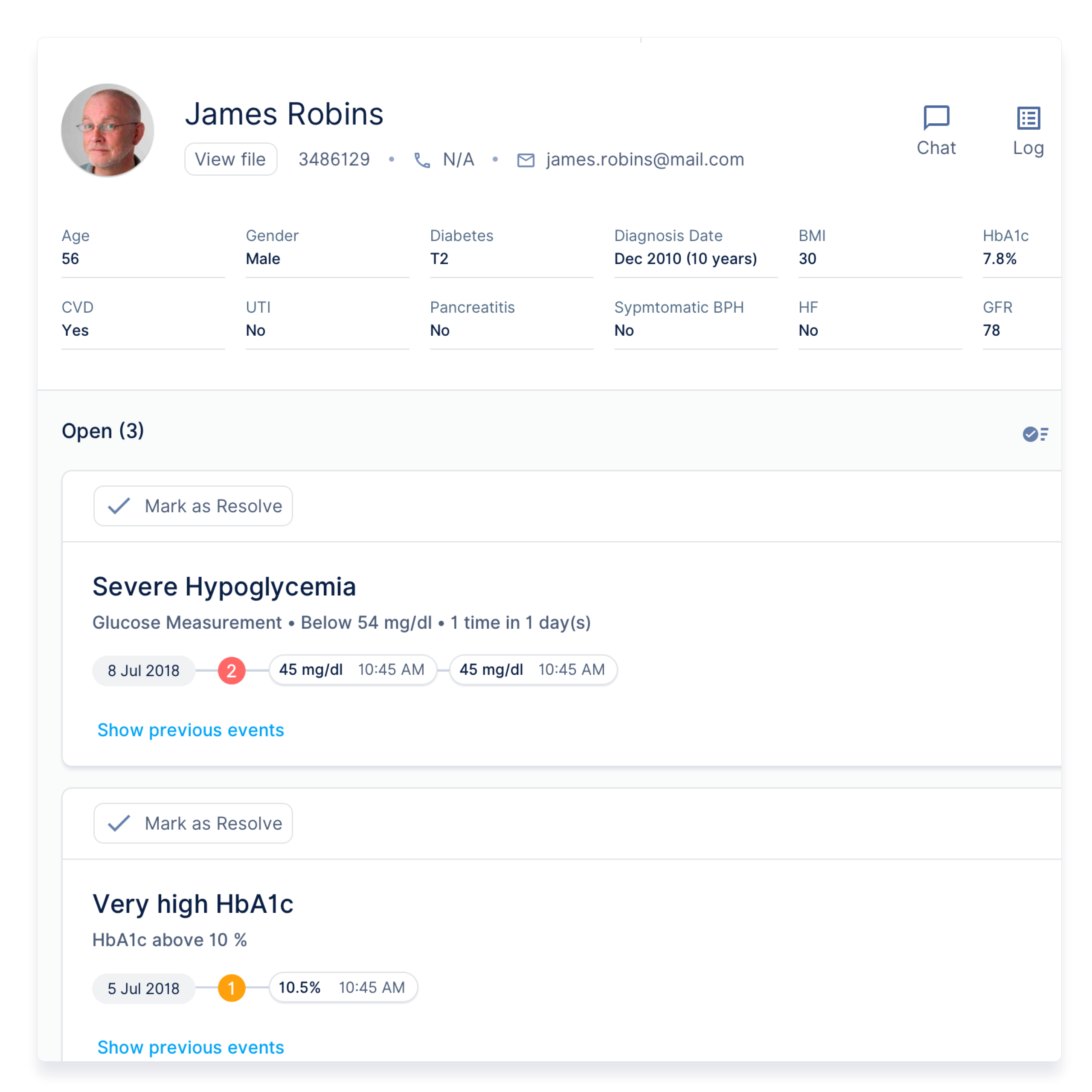 Event details
Displays the details of individual patient events.
Allow viewing contact and demographic details,
adjust alert settings, Communicate, add log note and eventually resolve the events.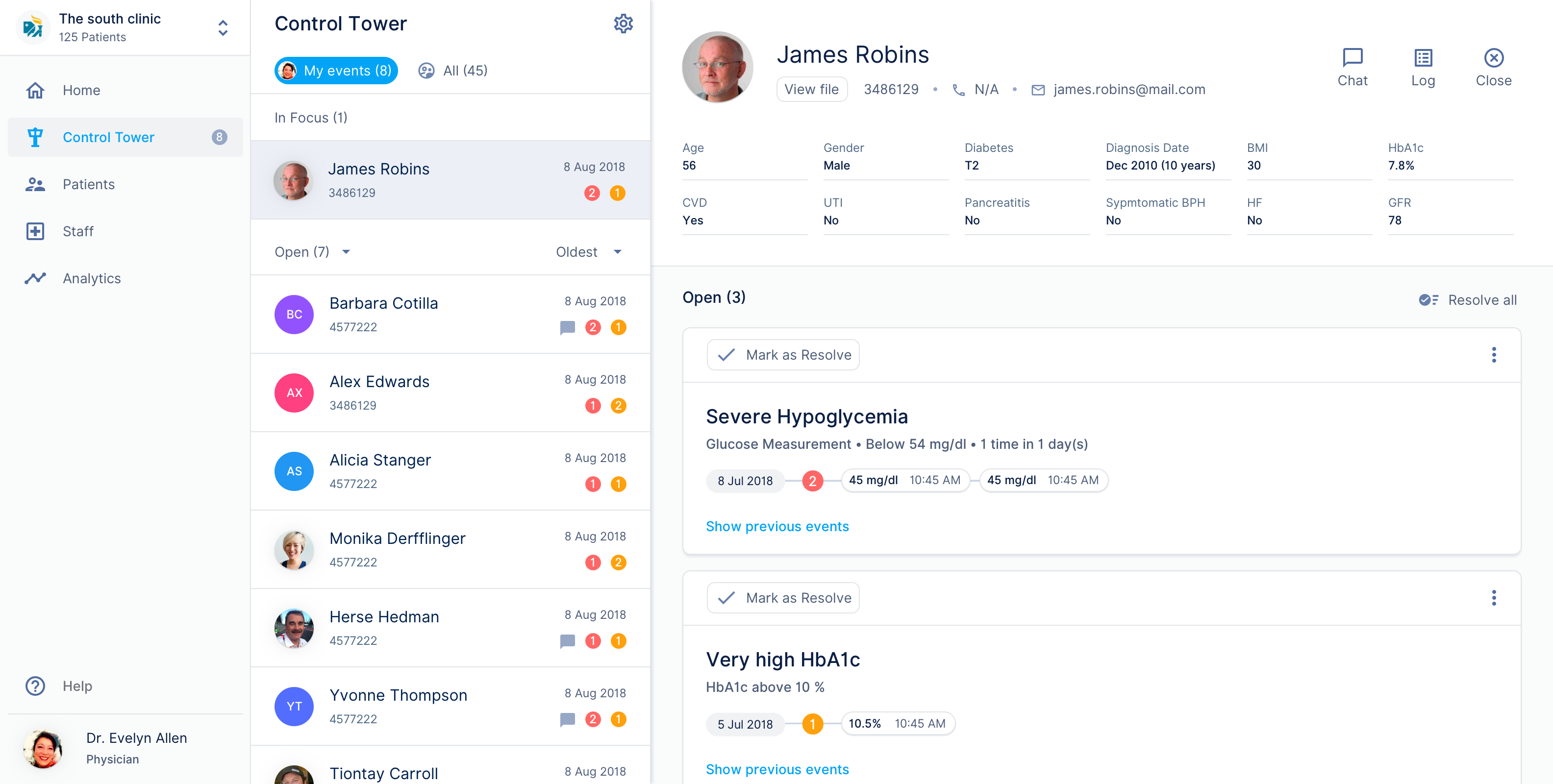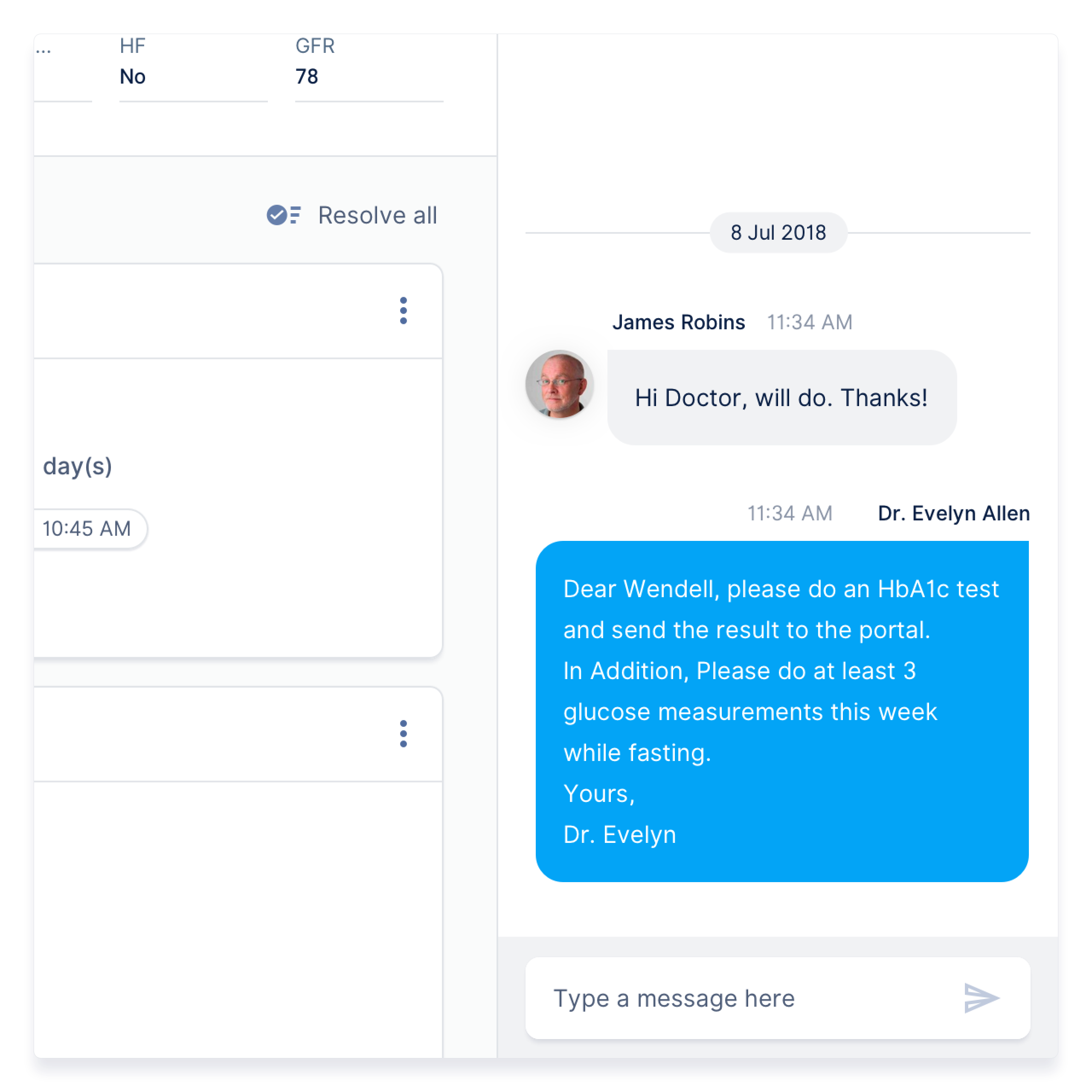 Iteration #1
Chat
Allows communicating with the patient by send and receive text messages.
After sharing this mockup with my team I've got feedback that the message text input too narrow and that the send function should be more prominent.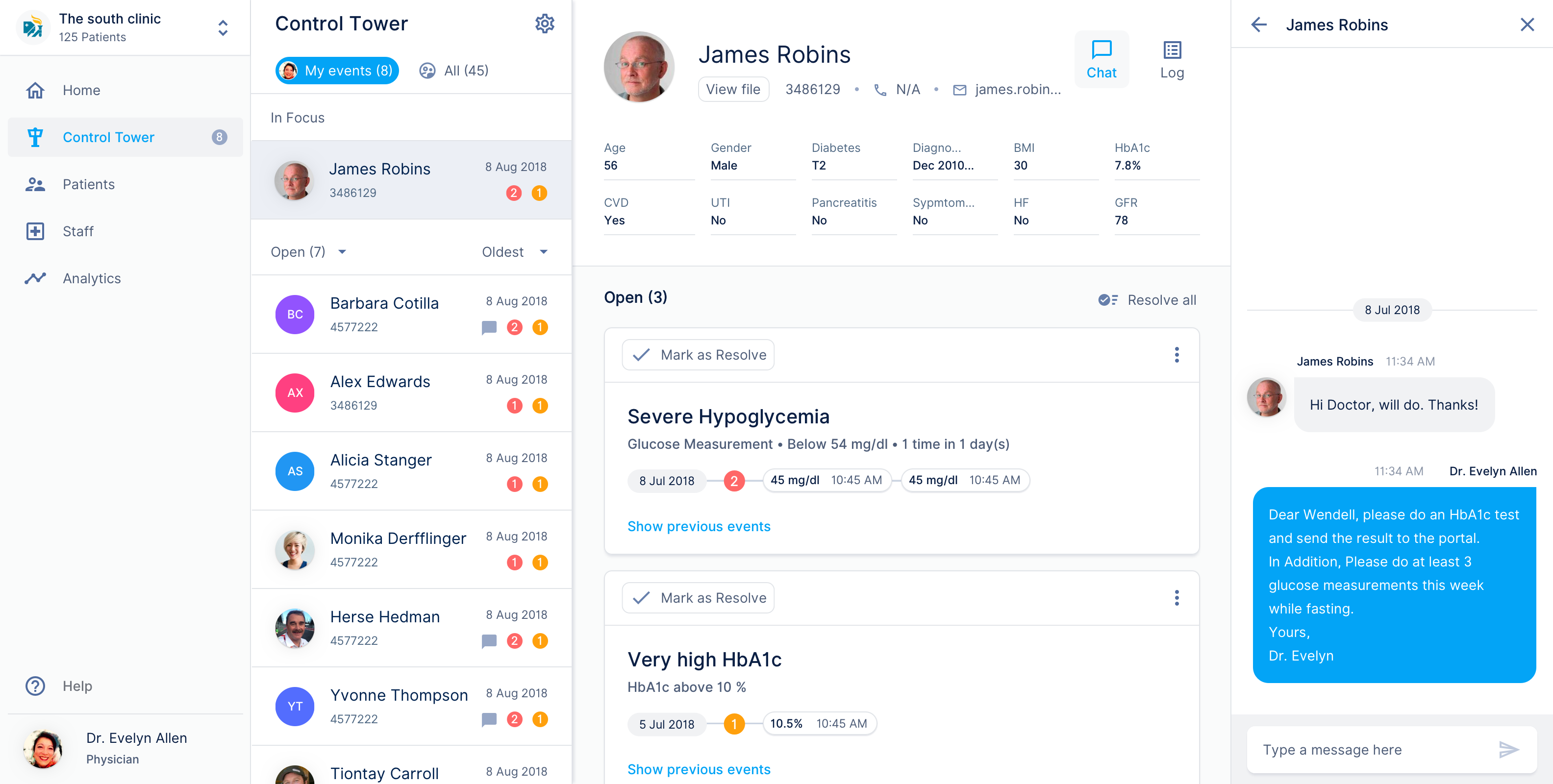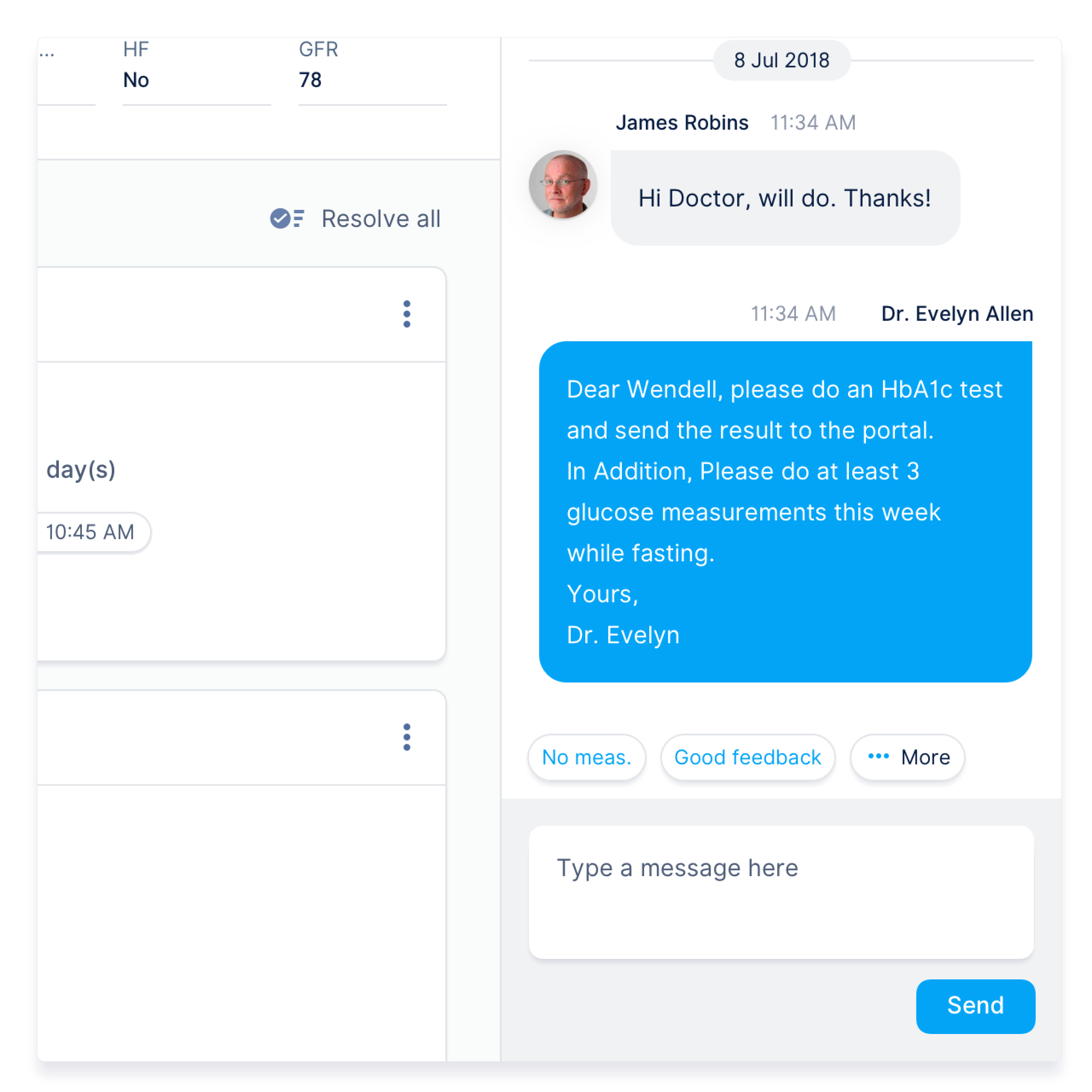 Iteration #2
Chat
On this one, with the feedback received from the last iteration.

I was trying to improve the message input area and presented also an idea for message templates that can save time for the user.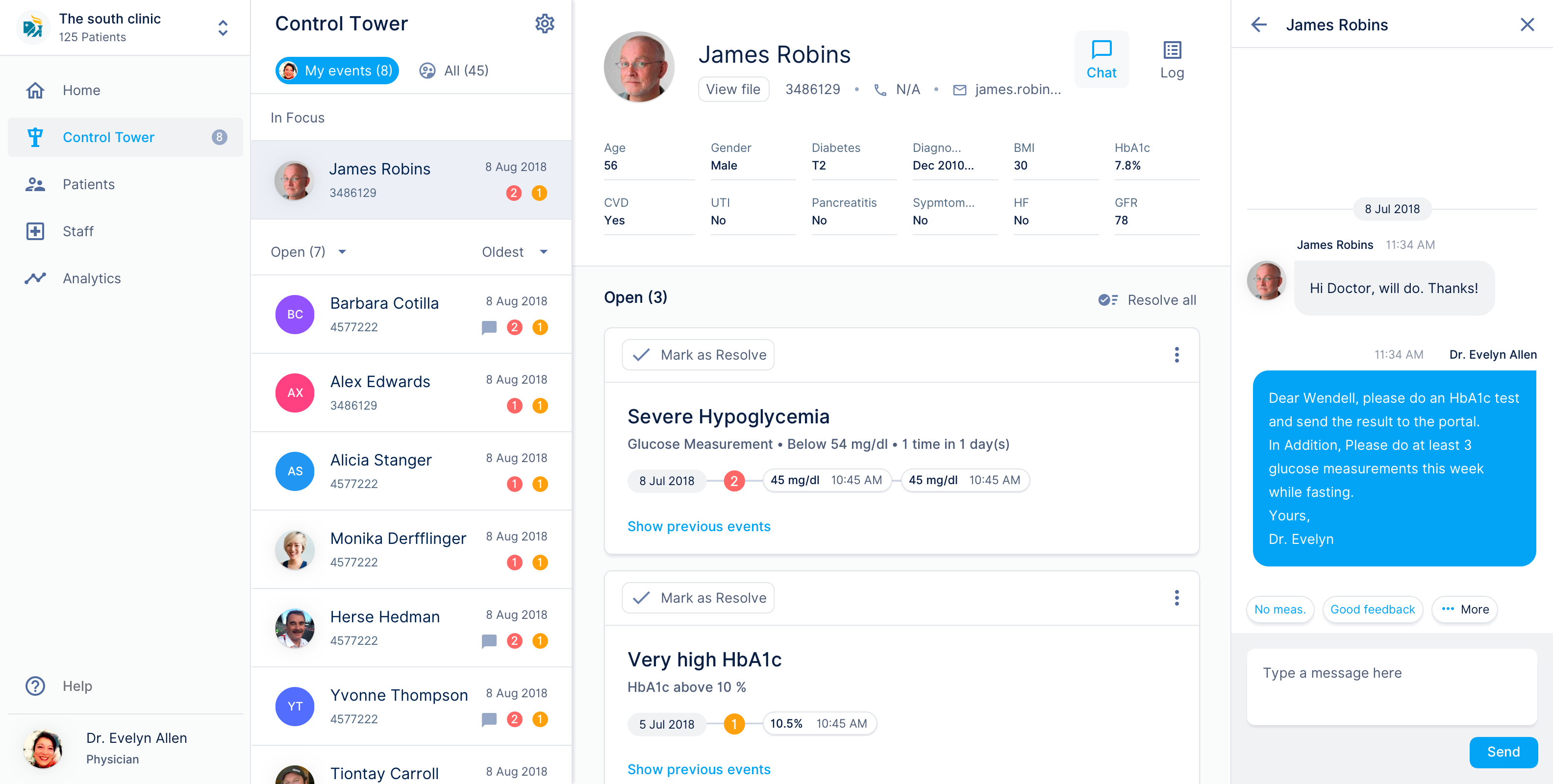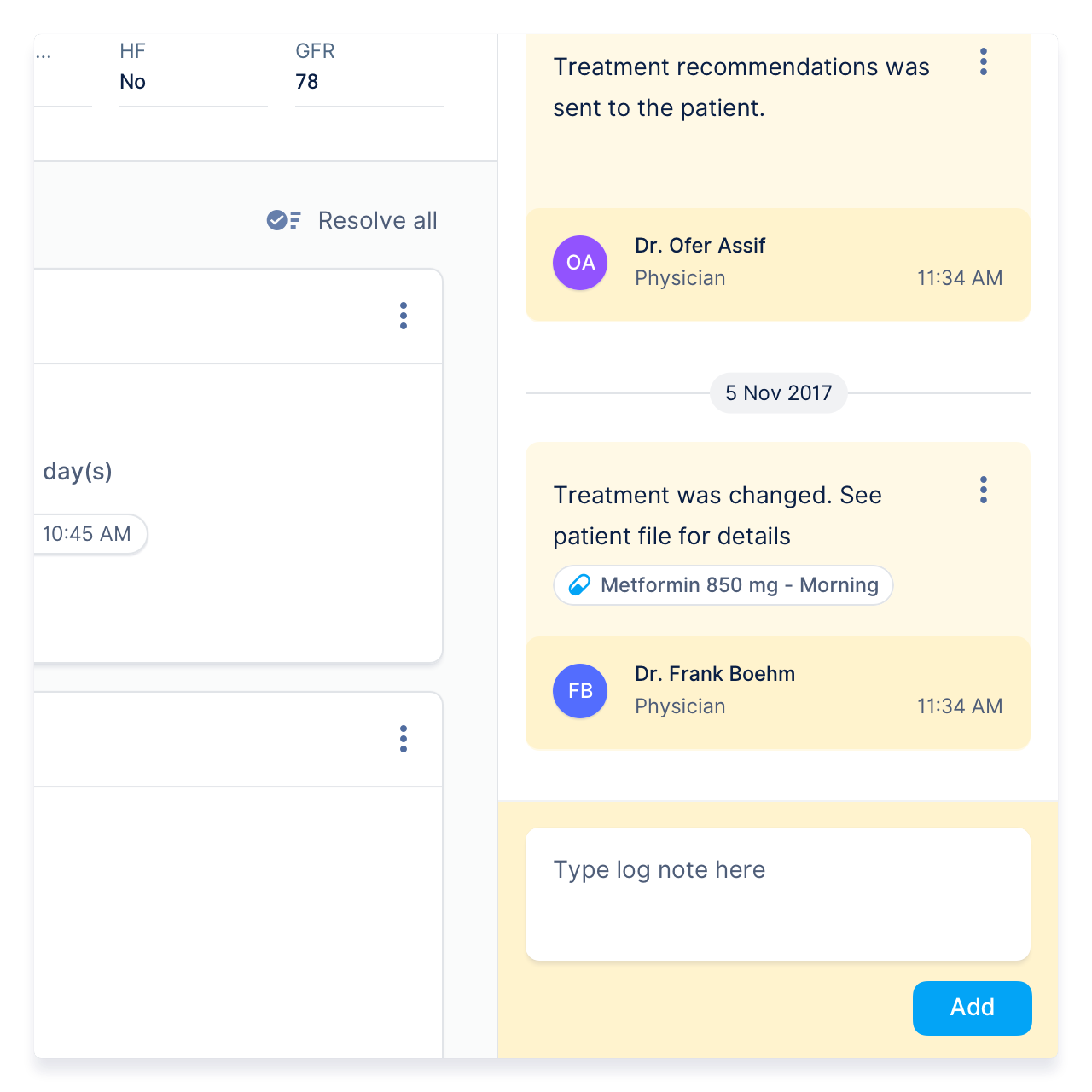 Log
Allow view or add records details and notes related to the patient.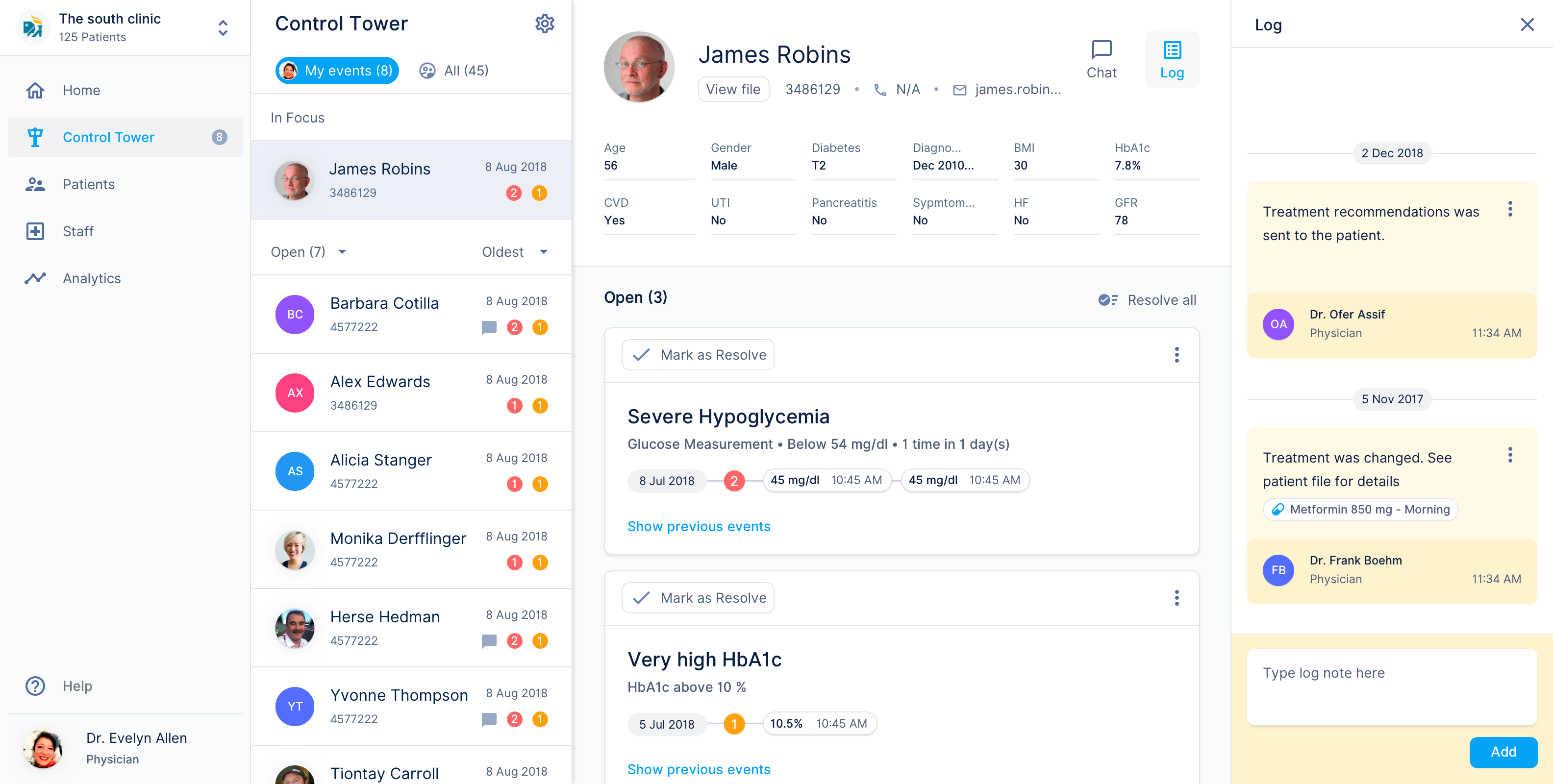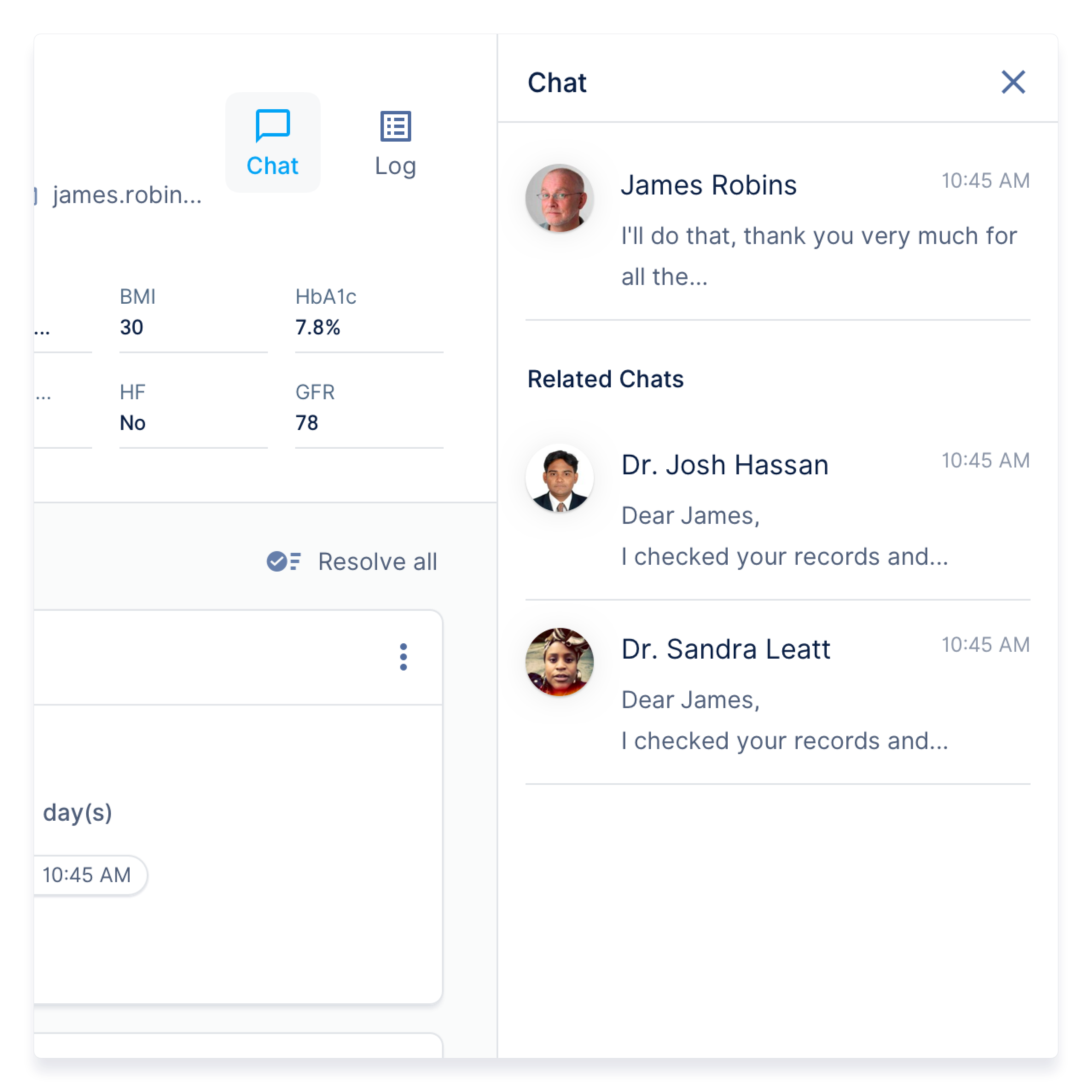 Related chats
Display other chats conversations related to the patient.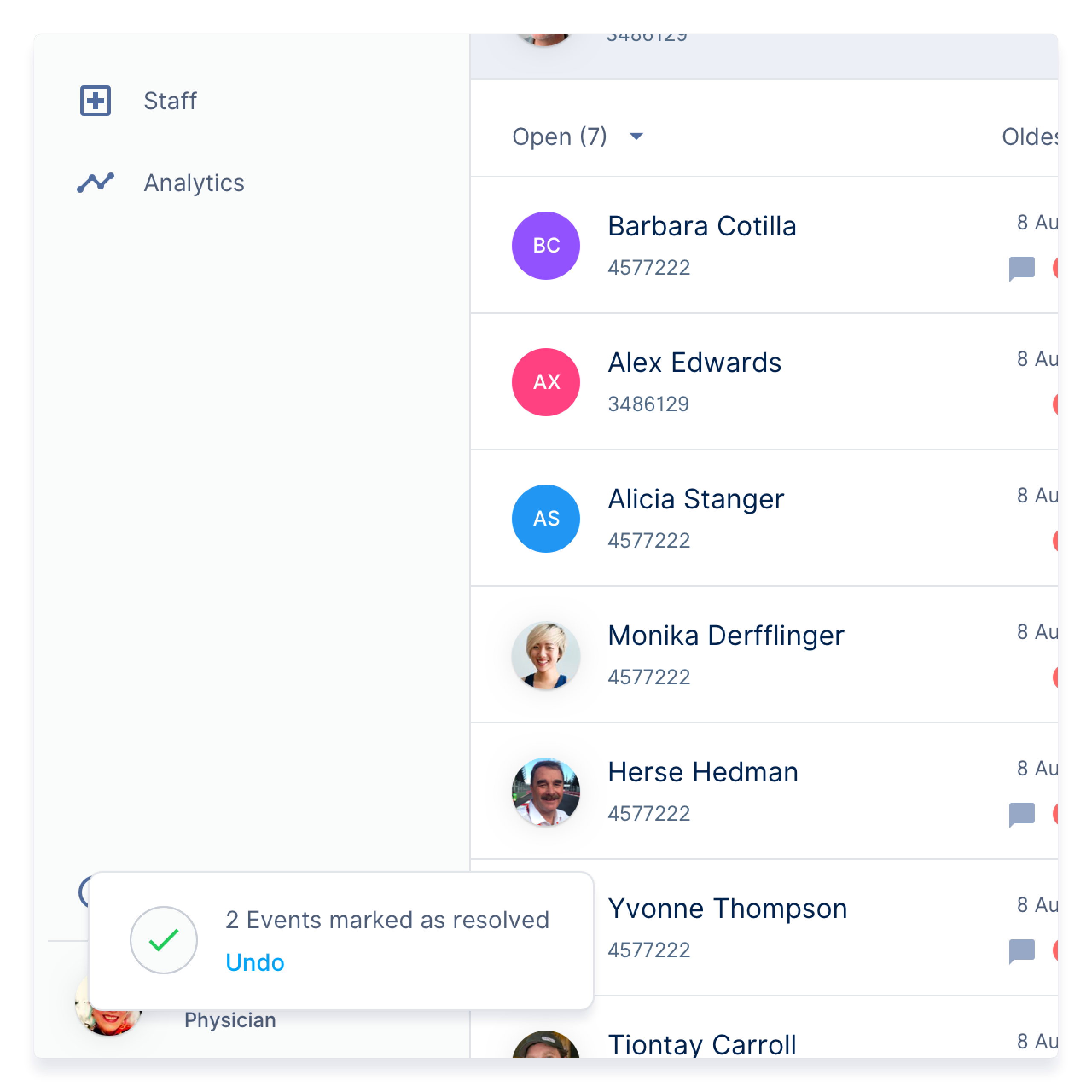 Resolved event feedback
After click "mark as resolve" or "resolve all" buttons.
Feedback message appears at the bottom of the screen,
the feedback message disappears automatically after a timeout.
The user can also have the ability to perform undo which reopens the event.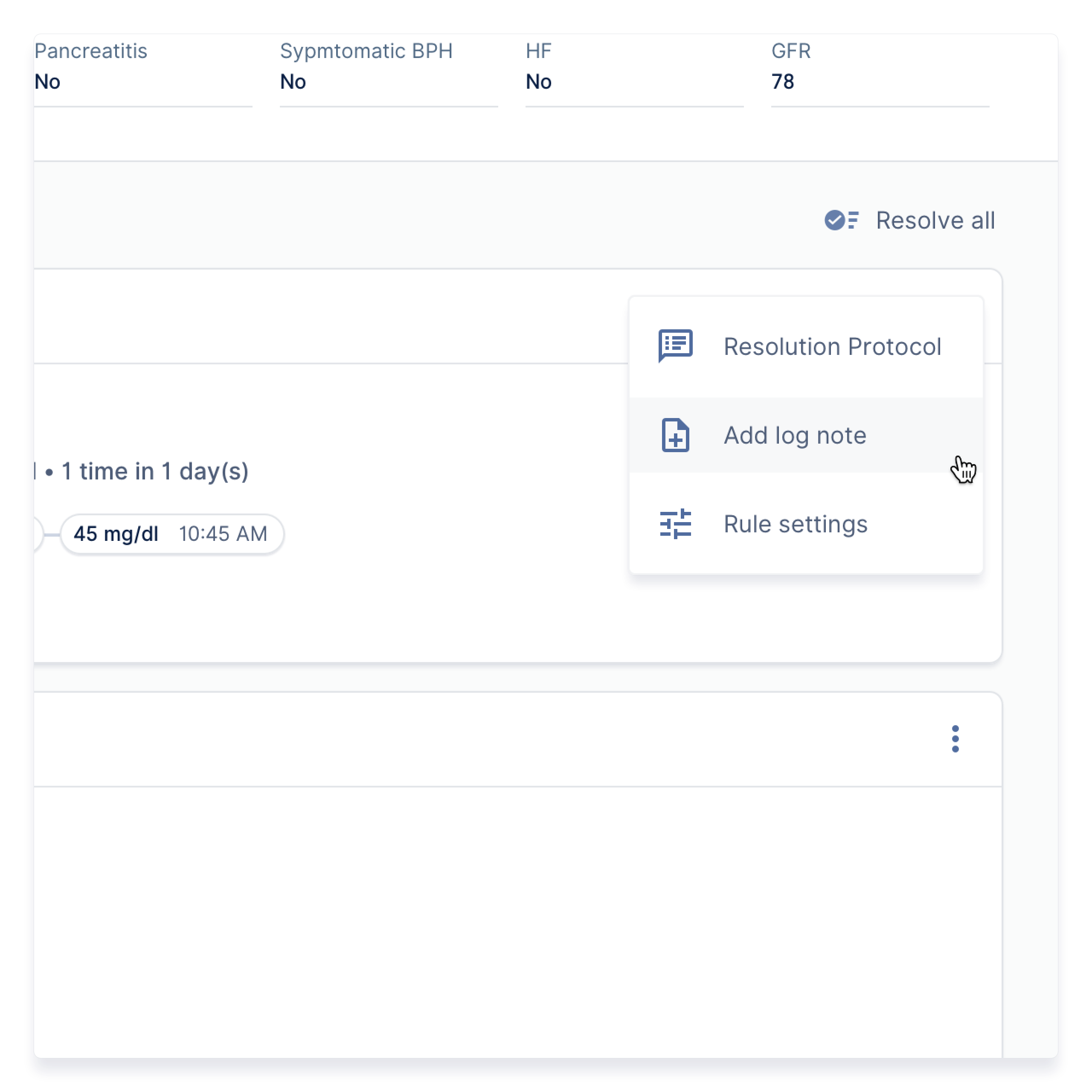 Perform actions on an event
By click on the menu icon, the user can access more actions in relation to an event.